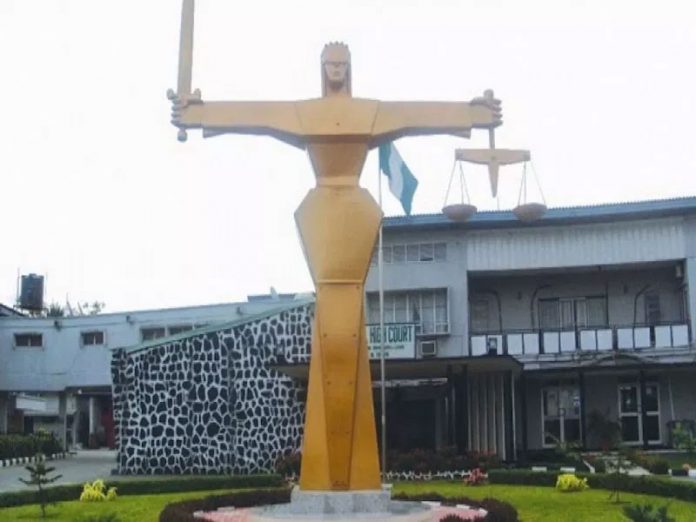 Ebere Nwoji
The National Insurance Commission (NAICOM) yesterday said there was no going back on its October 1, 2018 deadline for operators in the insurance industry to shore up their capital base.
The commission insisted on the deadline despite a Federal High Court order to the commission to stop the implementation of the policy.
Justice Muslim Hassan of Federal High Court, Lagos, had last week given an order in an action brought by some shareholders in the industry, mandating NAICOM to halt the implementation of the deadline.
However, NAICOM, at a retreat organised for journalists in Abuja yesterday, insisted that there was no going back on the recapitalisation exercise, saying there was nowhere in the world that a court has stopped a regulator from performing its duty.
The Commissioner for Insurance, Alhaji Mohammed Kari made the position known, noting that his office was not moved and could not be deterred by either the operators' opposition to the policy, their threat for court action or even the various stakeholders', especially the shareholders that filed a suit in court on account of the recapitalisation exercise.
Kari said an increase in minimum solvency capital of the industry became necessary because whereas the exchange rate was as low as N120 to a dollar at the time the last recapitalisation exercise was done, and inflation rate was at single digit, currently, the exchange rate was about N360 to the dollar, while inflation rate now was in double digits.
The commissioner also observed that with low capital, operators took too much risk, noting that there "is nowhere in the world where a regulator is stopped from performing its regulatory functions by a court and Nigeria or insurance sector in Nigeria cannot be an exception."
He said in the history of the insurance industry recapitalisation in Nigeria, court cases had always been there, yet regulators had always performed their duties.
According to him, a review of the minimum capital of insurance firms in Nigeria has become necessary because between 2003, when the Insurance Act currently in use was enacted, and now, insurance industry's capital ought to have been increased by 100 to 150 per cent to make up for the years the industry failed to increase capital, just like the banks.
Kari said this was why NAICOM opted for the use of detect your operations based on your capital" strategy.
He said the various agitations and resistance going on did not surprise him, noting that it "has always been the character of the industry players to resist change, which he said would not help the industry.
"Their resistance to change is what has kept the industry where it is today and if it continues, the industry will not catch up with other sectors of the economy. Insurance has remained the only growth area in the economy, whereas others have grown, insurance sector vis-a vis population is not making the expected impact to the economy, but there is no way but to grow.
"We are not deterred by their threats for court case, court cases have not stopped any regulator from performing his duties. There is nowhere in the world it has. What we did was making public what we have been doing in the industry.
"Last year, we stopped some companies from doing certain classes of businesses because they were over-trading. Anytime we discovered that any company is exceeding its capacity, we stop him. We have been doing it, we only made it public this time."
He said the tier-based minimum solvency capital was part of the risk-based supervision, which the industry had been educating the operators on for almost two years.
According to him, introduction of the risk-based supervision model in the Nigerian insurance industry is based on three major areas of corporate governance structure, capital base increase and regulatory guidelines.
He said the minimum solvency capital increase was meant to protect shareholders, the insuring public and the operators.
Kari said it was for operators' protection, though they were resisting the initiative. He likened the relationship between the operators and the regulator to that between a baby and his parents.
"They are like the children and we are the parents and parents stop children from breaking their toys while playing with it, but you know, some children are resistant, so are the operators," he stated.
He said presently, the insurance industry in Nigeria was at a crossroads of failure or survival, adding, "but the interesting thing is that stakeholders, the consumers and investors, mainly investors that are not organised investors but those that watch the stocks everyday, are happy with what we are doing."
NAICOM had on July 25 this year announced an increase in the minimum solvency capital of insurance companies, classifying insurance firms into tier one, tier two and tier three companies.
Those on tier three life business retained N2 billion minimum capital, tier two life were asked to increase their capital from N2 billion to N3 billion, representing 50 per cent increase. Tier one life had 200 per cent increase, from N2 billion to N6 billion. For non-life companies, tier three companies maintained N3 billion capital, tier two non-life were to shore up their capital to N4.5 billion, representing 50 per cent increase, while tier one companies were asked to increase their capital from N3 billion to N9 billion.
Composite firms who write both life and non-life were to increase their capital from N5 billion to N15 billion. Since then, there have been ripples in the industry, with shareholders heading to court, just as some operators threatened to file their own court cases.