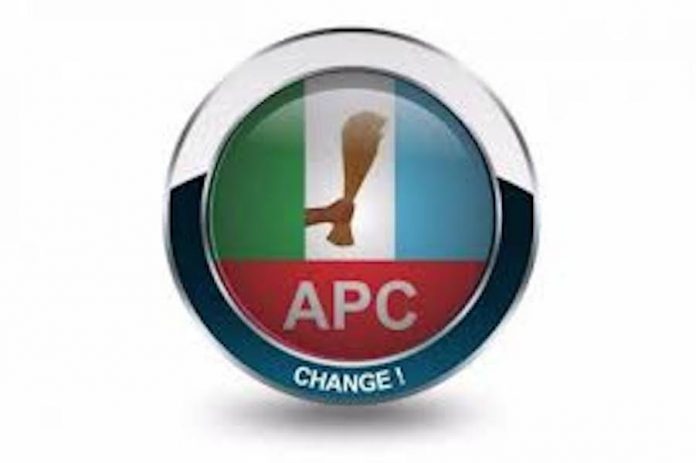 By Onyebuchi Ezigbo in Abuja
A governorship aspirant from Gombe State, Aliyu Abubakar Haidar, has expressed optimism that the All Progressives Congress (APC) will emerge victorious in the 2019 governorship elections in Gombe state.
The aspirant also said that his age and youthfulness will be an advantage over others eyeing the gubernatorial ticket of the party.
Haidar, who spoke in an interview with journalists Saturday at the APC National Secretariat after submitting his Expression of Interest and Nomination forms, said his governorship ambition was to change the current situation of things in Gombe State.
He said, "We are here today because we want to stand up and change our society. For too long, we've watched how our place of origin, Nigeria has been speedily deteriorating since the British left us.
"This, I think, is a case of mismanagement of our resources and experts. On that note, we want to contribute our quota. We have found ourselves at a crossroads. Our country is deteriorating and things are getting worse everyday. We cannot allow ourselves to sit back, watch and keep complaining about the way we found ourselves in this country," he said.
Haidar, who said he had been having consultations with stakeholders, said his ambition was in response to calls from his people.
He expressed optimism about the APC chances to wrestle power from the Peoples Democratic Party (PDP) government in Gombe State.
"We want to stand up and say no to regression and yes to progression. We will use our might, we will use our resources, we will do our best to give our people the best.
"I have been having consultations. This is not generally my idea from the beginning.
People that know me keep insisting that I should stand myself and present myself for this office. I had no intention two years ago. I never thought of this. But my friend, those who know me, keep insisting that I should go for it, knowing the kind of person I am and this is how I found myself here," he added.
"Everybody knows it is not going to be easy for that thing to happen. Gombe is purely a PDP State, but don't forget that the power at the centre belongs the APC. I'm sure the goodwill of Mr President, Muhammadu Buhari, with his policies on agriculture would drive a lot of support from people of Gombe to pick up an APC governorship candidate," Haidar said.
Speaking on his chances against other aspirants eyeing the governorship seat, he said, "What stands me out from other aspirants is our age. We are young, we are vibrant and we believe in a better Nigeria. We have not been exposed to certain practices that have been going on. So, with that, I think we can use that to our advantage and push for progress in the state," he added.