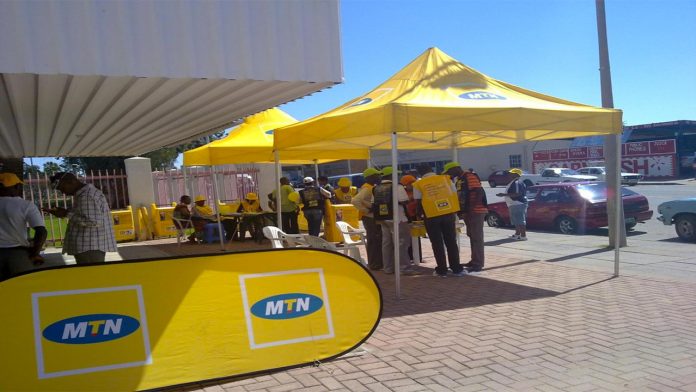 Amby Uneze in Owerri
The MTN Foundation, a non-governmental organisation (NGO), is set to award its annual scholarship this year to a total of 1,164 students.
This comprised 1,068 science and technology students and 96 blind students.
The Executive Secretary of the MTN, Nonny Ugboma, said the award which would take place in Lagos and Imo States later this month, entails N200,000 for each scholarship which he said covers tuition, book allowance and stipend for each academic year.
Ugboma, disclosed this at the award ceremony and scholarship Alumni induction of the organisation held in Owerri.
Represented by an official of the organisation Abasi-Ebong Udobang, Ugboma, said the scholarship would be renewed annually subject to the maintenance of the required grades by the beneficiaries.
She explained that the Foundation Alumni programme was designed to provide access to new ideas and information that could assist the students in their respective careers.
Speaking, the Director of the Foundation, Dennis Okoro noted that over the years, millions of Nigerians had trusted MTN with the task of providing the communications services to them.
"Through the MTN foundation numerous resources and energy had been invested into communities with the goal of building better relationships, working together to build a brighter future for all," Okoro said.
While congratulating the new and existing students as they become students under the Foundation's science and technology scholarship scheme and the MTN scholarship scheme for blind students, he urged them to utilise the opportunity, assuring that after graduation, MTN would be there to strengthen her already existing relationship by welcoming them into the MTN scholars Alumni.
The Vice Chancellor of the Federal University of Technology Owerri (FUTO), Professor Francis Chukwuemeka Eze, who declared the ceremony open through the Vice Chancellor (Administration) Prof. Julius Sunday Orebiyi, commended the organisation for giving a total of 8,454 scholarships valued approximately to N1,6 billion to 3,114 students in the country despite the global socio-economic political dislocation.