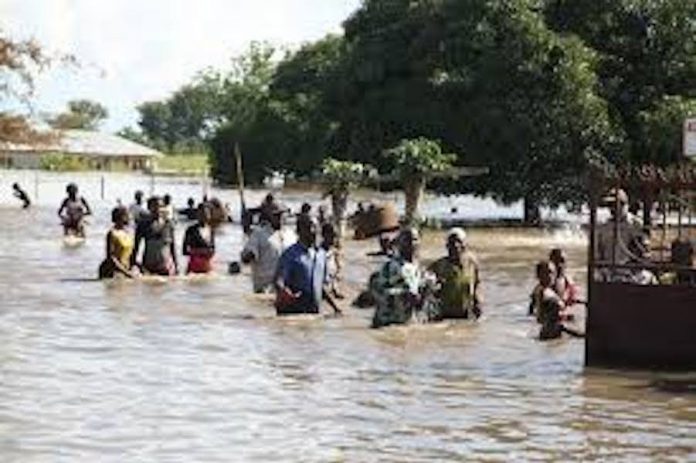 By David-Chyddy Eleke in Awka
Flood has reportedly submerged Anambra West Council Area headquarters situated at Nzam, forcing workers in the council to move out.
A source from the area said the workers had been forced to relocate to a neighbouring community in Umueze Anam early in the week, but were also sacked again by flood after they resumed for work and found their temporary office also submerged.
The source said: "The local government secretariat has been covered by flood, above knee level, prompting the officials to evacuate to Umueze Anam.
"The temporary office at Umueze Anam is again being submerged as the flood keeps surging up land, and we are moving out again."
THISDAY however could not ascertain the worth of destroyed properties and the extent of damage done to documents in the secretariat.
The newly sworn in chairman of the local government, Mr. Sylvester Okafor, while speaking on the development, was said to have called on federal and state agencies charged with containing emergencies like flood to come to their rescue.
Okafor regretted that farmlands with cassava, yams, and other food crops have been ravaged by the flood, as people of the area are predominantly farmers.
It was gathered that farmers in the area have been harvesting their crop prematurely, to avoid them being submerged in flood.
The council area was among the seven listed by the Nigerian Meteorological Agency as one to fall to flood this year. The state government had however in reply said that it had created IDP camps for those who may be possibly displaced by flood.