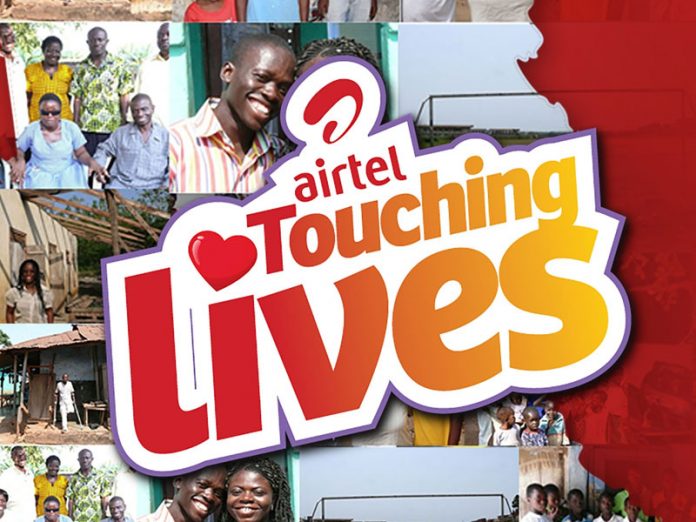 Nosa Alekhuogie
Airtel Nigeria has said it will continue to promote corporate philanthropy in line with its vision of empowering and assisting underprivileged Nigerians.
Speaking at the media viewing of Episode 12 of its Airtel Touching Lives Season 4, the company's Director of Corporate Communications and CSR, Emeka Oparah, said it was part of the telecom company's strategy to continue to give back to the communities where it operates and also encourage other corporate organisations and individuals to adopt the spirit of giving.
According to Oparah, "Airtel Touching lives is part of our strategy as a business and we have been at it for four years counting.
"We are proud to say we have done a bit to be able to tackle some challenges in various sectors like health, education, shelter among others. Also, we have been able to build bridges, roads and supply water to various communities across Nigeria.
"We believe for you to operate in any environment, you must earn a social license and for us, giving back just took a little twist. We thought to make it different by pulling this together as a bunch of initiative spread across Nigeria."
Oparah further said: "You and I know that the government cannot provide all the basic needs, so as a socially responsible organisation, we elected to try and do this and in the past four years, and I am proud to say we have done a bit of our own to help out.
"This initiative is across the country and it's our way of giving back to the society. These stories are documented and shown to people. What we do is not to look good on TV but to inspire other people to contribute their own quota."
According to him "There are so many people out there who are suffering, and we try to mitigate this; but how many can we do? That is why we showcase this so that people can key into it and be spurred to lend helping hands to the needy."
He also hinted that the company would not rest on its laurels in terms of creating positive impact, noting that plans are in top gear to roll out a much more robust Touching Lives Season 5.
At the media viewing, the Episode 12 of Touching Lives Season 4 was shown and it featured the story of Joy Musa who lost her husband, four children and her brother in a 2013 insurgent attack on Dogo Nahawa in Jos, Plateau State, and how Airtel came to the rescue of the forlorn widow.