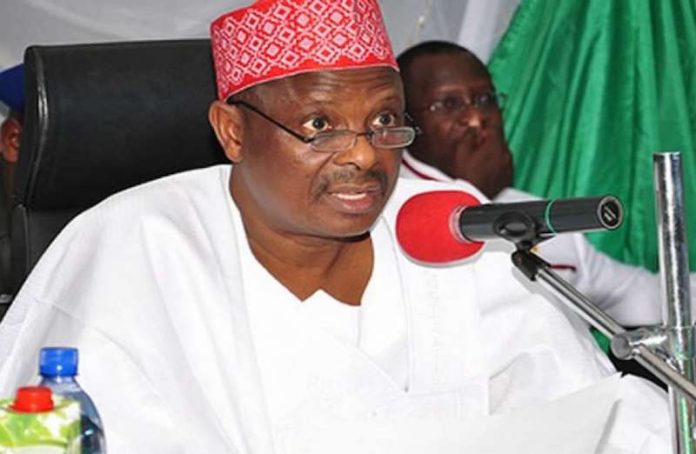 By Laleye Dipo in Minna
A former governor of Kano State and Peoples Democratic Party (PDP) presidential aspirant, Alhaji Rabiu Musa Kwankwaso, has said that all presidential aspirants on the party's platform must unite to avoid its implosion after the national convention of the party.
Kwankwaso made the statement when he addressed party faithful at the PDP secretariat in Minna on Wednesday in continuation of his mobilisation of delegates for the realisation of his 2019 presidential ambition.
The former Kano governor, who was not forthcoming on whether or not he would support the plan by the PDP Board of Trustees (BoT) for the selection of a consensus candidate for the party, said with unity, the party would not implode after the convention.
"All contestants should come together, unite in the interest of Nigeria," he said.
He however challenged the leadership of the party to be "fair to all aspirants right from the primaries" so that the party would be stronger.
The aspirant lambasted the ruling All Progressives Congress (APC) government for non-performance, saying the change he and others who followed and supported President Muhammed Buhari envisaged in 2015 was the greatest mistake he had made.
According to him, "The much talked about change has only brought hunger, killings and unemployment to Nigerians.
"We sought for change in 2015 and along the line, I realised the change only brought about more killings, hunger, under-development, poverty and unemployment.
"I will not support or remain in that type of change, that is why I am back to the PDP to change the change that has brought untold hardship on Nigerians."
Specifically Kwankwaso decried the deplorable condition of the Suleja-Minna road, lamenting that it was one of the road projects the APC promised to reconstruct during the presidential campaign but after three years, the road remained impassable.
He appreciated the roles played by two former military leaders of the country, Generals Ibrahim Badamasi Babangida and Abdulsalami Abubakar, in the entrenchment of democracy, adding that the duo had brought peace and stability to the country.
The state Chairman of the PDP, Alhaji Tanko Beji, assured him that the state would vote for a candidate that would improve the lives of Nigerians and also bring development to Niger State.