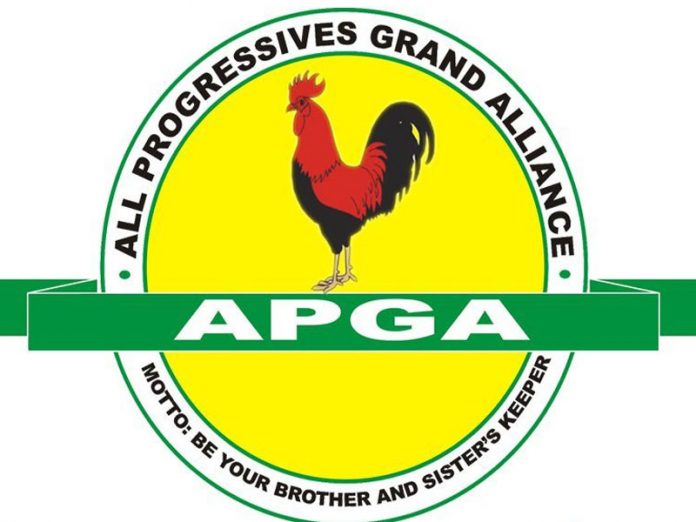 Onyebuchi Ezigbo in Abuja
A former deputy governor of Anambra State, John Chinedu Emeka, will slug it out with Senator Stella Odua for the Anambra North senatorial district ticket of the All Progressives Grand Alliance (APGA).
Both Odua, who recently defected to APGA, and Emeka have picked the Expression of Interest and Nomination Form to contest for party's senatorial ticket in the 2019 general elections.
While Senator Oduah is expecting to secure APGA's ticket as a reward for accepting to join forces to boost the party's strength in the National Assembly, the deputy governor is seeking a come-back in 2019.
Addressing journalists after picking the form at the national secretariat of the party in Abuja, Emeka pledged to give Anambra North senatorial district quality representation at the upper chamber.
The ex-Minister of Transport said that with a solid background in the ICT, he intends to pursue a programme of youth empowerment through skills acquisition which will offer employment opportunities to vast majority of the youths.
Asked what to expect from him if he emerges winner, he said: "Our Senatorial zone has not had an impactful representation after the days of Dr. Chuba Okadigbo, a very competent legislator with the exception of two or three others like Sen Joy Emordi.
"I am going to the senate to make the difference, to bring in vibrancy and let Nigerians know that Anambra North still exists," he said.
On the likely clash with the incumbent Senator Oduah, who moved from PDP to AGPA, Emeka said: "I don't want to talk about individuals but issues. I just want to strategise for my election. I rather concern myself with what I have to do for my people."
"Your record should speak for you when you have been in the office. The fundamental question is why should somebody move from one party to another. Our governor, Willie Obiano, you will recall, did very well in APGA, remained in the party and got 21/21 victory.
"People who succeed tend to stay in their party. But, as I said, I don't want to talk about individuals. I have my programme, she has hers and we will present them to our people to make their choice," he said.