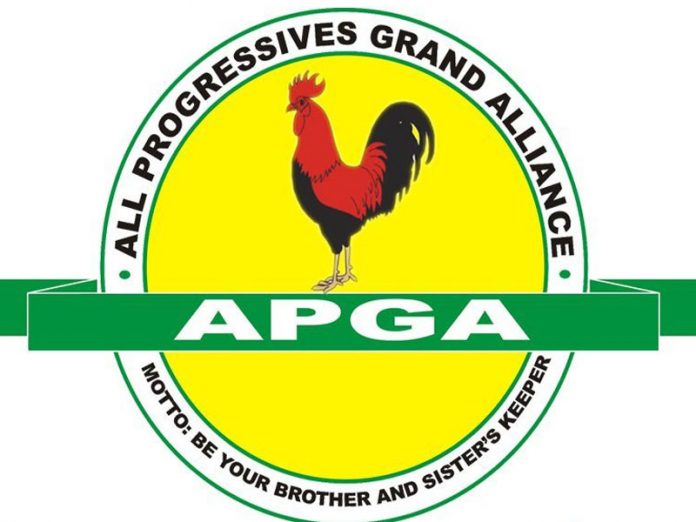 Okon Bassey in Uyo
The people of Akwa Ibom State have been told not to see or treat the All Progressives Grand Alliance (APGA) as sectional or regional political party in the country.
The Akwa Ibom State Chairman of APGA, Mr. Joseph Out, in an interview with journalists in Uyo yesterday hinted that APGA is not an Igbo party but a national party.
He said membership of the party cuts across the country indicating that in Akwa Ibom State membership of the party is spread across the 329 wards of the state.
According to him, the need to make the clarification became necessary to correct the erroneous impression in some quarters that APGA is an Igbo party with ethnic agenda.
The state chairman of the party revealed that more than 10, 000 people have been registered since the party commences intensive registration and revalidation of its members across all the wards in the state.
APGA, he said, would field candidates in all the positions, including the governorship and senatorial positions in the state in the 2019 general election.
"APGA is not an Igbo party, it is a national party that is prepared to contest all elective positions in the state, and the membership of the party, as we speak, cuts across all the 329 ward of Akwa Ibom State.
 "APGA is set to take over the state political space. We already have over 10,000 members across the 329 wards in the state.
"An aspirant from Eket senatorial district has indicated interest to contest the governorship election in the state. From all parameters of assessment, he is a man of integrity who can conveniently win the governorship candidates in the state," the party stated.
Otu said APGA is working hard and would surprise the state in the forthcoming election as his party would enthrone people's oriented programmes in the state, regretting that despite the potential and huge revenue that accrue to the state, it has no standard market.
"It is frustrating that the state with all its resources from federation account and huge internally generated revenue, the state does not have a standard market.
"The people of this state depend on Aba in Abia State for their wares. If there is any restriction of movement in Abia State, business men and women in the Akwa Ibom state woul be stranded." the APGA chairman noted.