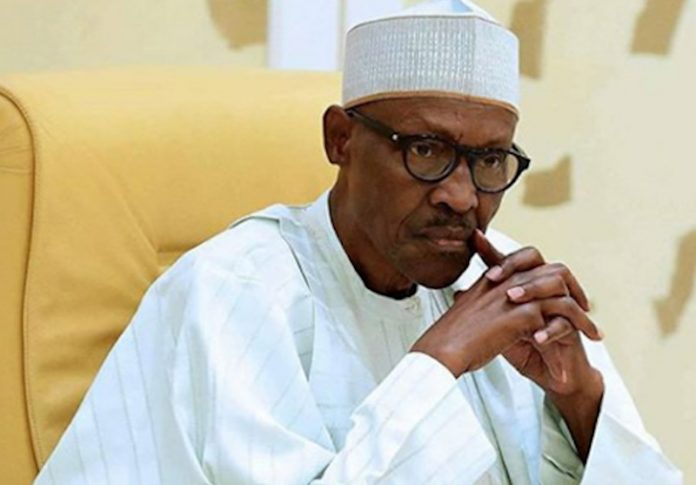 * Meet with Atiku
By Deji Elumoye in Abuja

The Forum of South and Middle Belt Leaders has resolved to dialogue with  President Muhammadu Buhari and presidential aspirants of all political parties ahead of the 2019 general elections.
 Already, the Forum, headed by elder statesman, Chief Edwin Clark, yesterday held the maiden edition of the interactive session with former Vice President and Peoples Democratic Party (PDP) presidential aspirant, Alhaji Atiku Abubakar, in Abuja.
 Clark, who spoke while answering a journalist's question at the end of a close-door meeting the Forum held at his Asokoro residence with Atiku, said the Forum leaders would interface in the next few days with President Buhari and other presidential aspirants "with a view to knowing what they have for all ethnic nationalities that make up our great country." 
He said the doors of the Forum are open to the president and all other aspirants across party lines, "and it's now left for them to honour our invite and showcase what they have for Nigerians."
 Briefing journalists earlier on the executive session the Forum had with Atiku, President-General of Ohanaeze Ndigbo, Chief John Nwodo, said the leaders had an exciting and fruitful deliberations with the former vice president on the state of the country.
 According to him, the two parties had frank discussions on the current state of Nigeria as well as the  resources, economy and security.
 According to Nwodo, "The former vice president brought his wealth of experience to bear on what he told us about his conviction about the Nigerian project and where he wants to take Nigeria to if elected president
 "We have recorded him, and should providence shine upon him and his ambition becomes a reality, we will be able to remind him of all what he told us about how he wants to go about governance."
 He emphasised that the leaders are yet to  take a decision on who to support as presidential candidate in the forthcoming polls 
"We have not come to a conclusion on who to endorse. We will listen to all of them after which we will now do our assessment and come up with a candidate to back for the presidential ticket," he stated. 
On his part, Atiku said he had fruitful deliberations with the opinion leaders "as they asked me stimulating questions that are relevant on restructuring, the economy, unity and the Nigeria's security challenges. 
He said the interaction was productive "as we were very frank with one another over all the issues, and I think this kind of exercise can be a guide to future leaders of this country."
 Nigeria, Atiku further said, is a country with many nationalities, and expressed his readiness to come up with required solution to solve the myriad of problems facing it. 
The presidential aspirant said: "My main focus is for Nigeria to remain one indivisible country while taking into consideration all the many challenges facing it with a view to having a united Nigeria."
 Other South and Middle Belt Forum leaders at the meeting with Atiku include Afenifere leader, Chief Ayo Adebanjo; Chairman of Middle Belt Forum, Air Commodore Dan Suleiman(rtd); Chief Samuel Okeke, Yinka Odumakin and Prof Banji Akintoye.