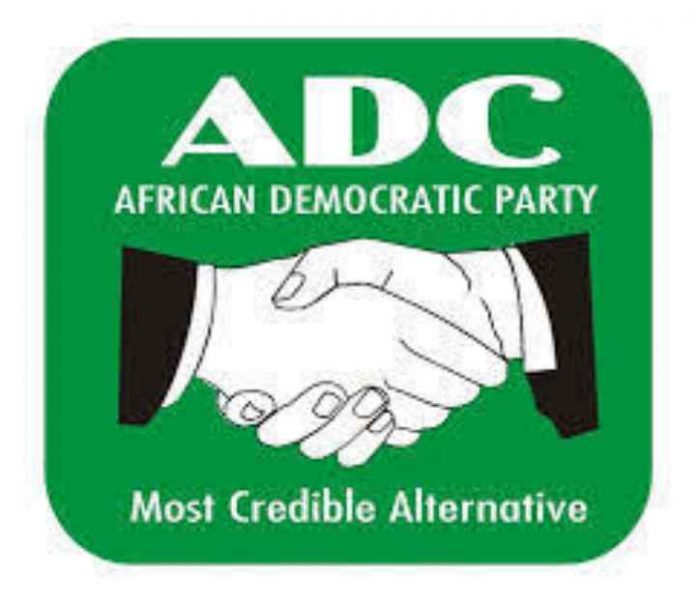 Adedayo Akinwale in Abuja
Ahead of the 2019 general election, the African Democratic Congress (ADC) has revealed that it has offered automatic tickets to 23 National Assembly members and 95 state assembly members.
The party also said it would work with the coalition of political parties to unseat the ruling All Progressives Congress (ADC) in the 2019 elections.
The National Chairman of ADC, Chief Ralph Nwosu, disclosed these yesterday at a press briefing after the party's 61st National Executive Council (NEC) meeting in Abuja.
He noted that the lawmakers were being rewarded for coming out publicly to declare for the party, while also announcing that the party would grant 50 percent discount on nomination forms to people less than 40 years.
The chairman also said women and physically challenged persons have option of paying for the forms.
Nwosu explained that the lawmakers are 95 from the state, 18 House of Representatives and 5 Senator's.
He stated that "some will regard special treatment as discriminatory. We know the qualities of people we brought out and we assure them that they will deliver. They can hold the party responsible if they fail."
The chairman announced that the party primaries for the House of Assembly would hold on September 29; governorship October 2; National Assembly October 4 while the presidential primary will take place on October 6.
He also revealed that the party would hold a special convention in Osun State to address structural amendments and the constitution to reflect the new status of the party.