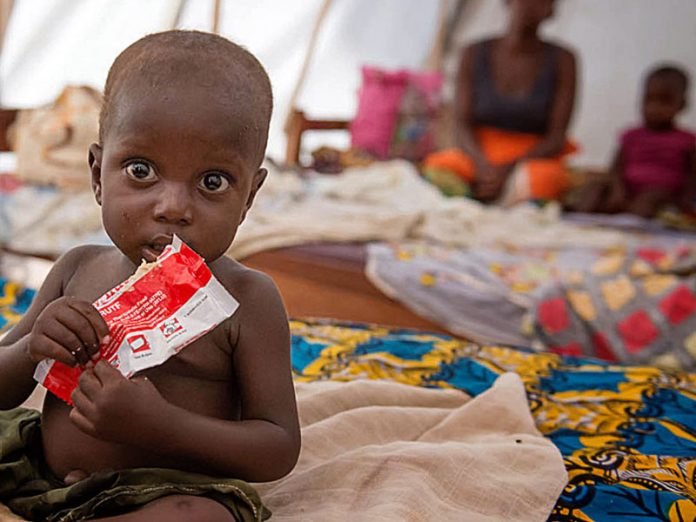 Martins Ifijeh
A recent research sponsored by the Bill and Melinda Gates Foundation, and published last week in the prestigious Lancet Global Health Journal has revealed that the number of Nigerian children with developmental disabilities has risen by two thirds (66.7 per cent) from 1.5 million in 1990 to 2.5 million in 2016.
The research noted that more than 53 million children under the age of five years worldwide have developmental disabilities in 2016.
It also showed that whereas under-five mortality in sub-Saharan Africa declined by 20.8 per cent from 3.4 million in 1990 to 2.7 million in 2016, the number of children with epilepsy, intellectual disability, hearing and visual impairments, autism spectrum disorder and attention-deficit/hyperactivity disorder alone rose by 71.3 per cent from 8.6 million in 1990 to 14.7 million in 2016.
Developmental disabilities are a group of life-long health conditions that affect the ability of children to develop, grow and function optimally.
They include conditions such as hearing loss, vision loss, cerebral palsy, epilepsy, autism spectrum disorder, attention-deficit/hyperactivity disorder, learning disorders, intellectual disability and down's syndrome.
The top three leading contributors to the global prevalence of developmental disabilities were India, China and Nigeria.
The research was conducted by the Global Research on Developmental Disabilities Collaborators (GRDDC), which is made up of experts in child disability from different world regions supported by the Institute of Health Metrics and Evaluation, USA.
According to a world-renowned expert in global health and leader of GRDDC, Dr. Bolajoko Olusanya, this data is troubling when viewed within the context of the challenges typically encountered by children with disabilities and their families in a developing country like Nigeria.
He said: "These children often require more help to communicate, play, learn, understand or use information than others every day. They require a great deal of support to be as independent and successful compared to children without disabilities.
"Failure to provide necessary assistance to these children in the first five years of life especially when the brain is most amenable to stimulation has a great deal of adverse consequences on their educational and vocational attainment.
"Perhaps of greater concern is the seemingly dire future that awaits these children in many communities largely due to unfavourable cultural beliefs, discrimination and family stigma which place the children at higher risks of neglect, maltreatment, violence, family disintegration, exclusion from formal education and full economic participation and even premature death compared to children without disabilities."
He said its direct impact on family is diverse, including but not limited to frequent frictions among family members, threat to family cohesion, high risk of divorce or parental separation, and unavoidable intrusion by third parties.
He explained that it is not uncommon for disability to be attributed to an 'evil force', supernatural causes, or linked to some superstitious beliefs, adding that on such occasions, often out of ignorance or frustration with available (or lack of) services, mothers resort to either 'spiritual healing or appeasement' or traditional medicine that entails unorthodox and potentially harmful therapies.
"A child that is accepted is more likely to be hidden from public view or sent away to live with the extended family members in villages because of the stigma and the stress of parenting. The very thought of these challenges frequently compels some families to consider disability as worse than death, and view infanticide (killing a child in the first year of life) as an escape route to freedom."
He said Sustainable Development Goals (SDGs) require policies and intervention to ensure that no child is left behind. "SDG 4.2.1 specifically mandates all countries to identify and monitor the proportion of children under-five years who are at risk of not attaining their developmental potential.
"The findings from this research should therefore challenge the relevant authorities, especially in the health and educational sectors to consider a three-pronged strategy namely: interventions to curtail the incidence of avoidable disabilities, community-based programmes for the early detection of children with disabilities from birth, and provision of support services for children with disabilities and their families.
"The needs of these children and their families must be explicitly recognised in the maternal and child health policy for the country. As a first step, an inter-ministerial technical team should be established to address this issue in greater detail in consultation with relevant stakeholders," he added.