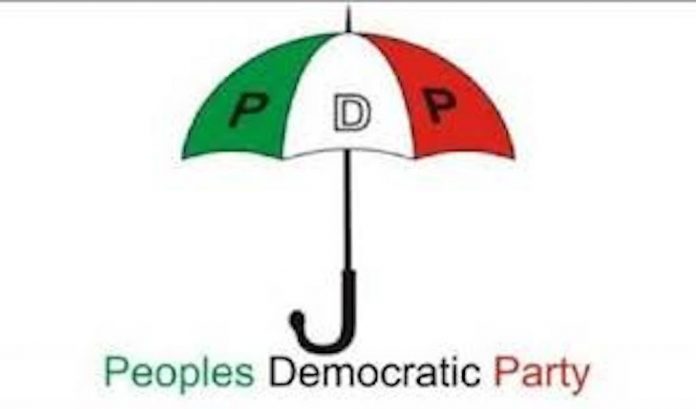 Mohammed Aminu in Sokoto
The Sokoto State chapter of the Peoples Democratic Party (PDP) Wednesday commenced the distribution of 100,000 membership cards to members, vowing to defeat the All Progressives Congress (APC) in the 2019 governorship election in the state.
Addressing party chairmen of the 23 local government areas in Sokoto, the state PDP Chairman, Alhaji Ibrahim Milgoma, said the 100,000 cards would be distributed to all members in the state.
He said a four-man committee had been set up in each of the 23 local government areas of the state to ensure the smooth registration of all members.
Milgoma explained that both old PDP and new members were eligible to register in their wards, adding that all members would be treated
equally without any discrimination.
"This is our first stakeholders meeting since Governor Aminu Tambuwal left APC to join PDP. We are all united and there is no discrimination and division whatsoever between old and new PDP members.
"We have set up a committee in each local government to ensure smooth distribution of the membership cards. Thus, we are ready to provide more membership cards as soon as these ones have finished," he said.
He emphasised that the PDP would defeat the APC in the 2019 governorship elections in the state.
According to him, the APC-led federal government had failed to meet the yearning of Nigerians and would be voted out in 2019.
"We are resolute in our determination to defeat the APC in the 2019 governorship elections in the state and have no doubt we will achieve our aims.
"There is mass poverty in the country and the people are in dire need of change because the last three years have yielded nothing but suffering to the masses," Milgoma added.
Also speaking, a former Commissioner for Rural Development in the state, Alhaji Mani Maishinko, said the APC had pauperised Nigerians because of bad policies and programmes.
He lamented that people were really suffering, while insecurity had worsened in the country in the last three years.
"The last three years have shown that APC cannot take Nigeria to the next level. So, the only way out is for people to obtain their permanent voter cards and vote for PDP in the forthcoming elections," Maishinko added.