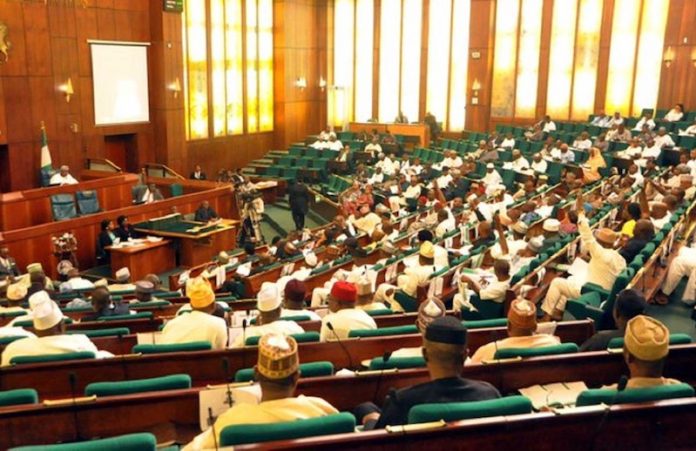 Deji Elumoye in Abuja
National Assembly legislative aides yesterday embarked on peaceful protest to drive home their alleged claims of unpaid allowances.
The aides attached to senators and House of Representatives members stormed the lobby of the assembly, threatening to shut down the federal parliament if their allowances totaling N5.8billion are not paid before the September 25, 2018, reconvening date of the legislators.
The aides in their hundreds made the threat while shouting solidarity songs and chanting "we are aides and not slaves, pay us our entitlements."
Addressing journalists on their plights, Chairman of the National Assembly Legislative Aides Forum, Mr. Sam Melaye, said the N5.8 billion unpaid allowances must be paid before the legislators resume later this month, "failure of which will lead to a shutdown of the federal parliament."
According to him, the breakdown of the entitlements include Duty Tour Allowances (DTA) not paid to them since 2015 put at over N2 billion and training allowances at N1billion per year which stands at N3 billion.
"By laid down procedures and yearly budgetary provisions of N250million on quarterly basis, each of the legislative aides is expected to go for training on the template of capacity building the totality of which is N1billion per year but for the past three years, no aide has been sent on any training let alone paid the required allowances," Melaye said.
He said the aides had made concerted efforts within the last three months to get the leadership of the National Assembly to offset the allowances but without any fruitful result.
The Clerk to the Senate, Nelson Ayewoh, while addressing the protesters in his office, assured them that the Clerk of the National Assembly, Ataba Sani-Omolori, who is presently on official duties overseas, would look into all issues raised by the legislative aides once he returns to the country next week.
Despite the assurances of the Clerk of the Senate, the protesting aides thereafter returned to the National Assembly lobby, shouting "no retreat, no surrender!"