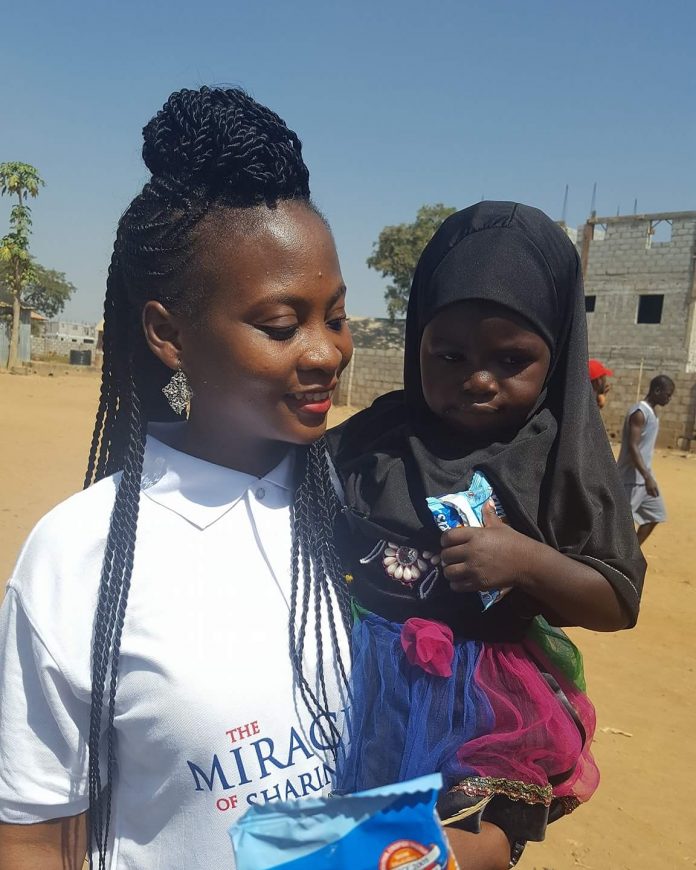 Achenyo Helen Asimegbe is the CEO of Stylemark Mall, a retailer of high-quality children's clothing and accessories. She is also a humanitarian and the CEO of Stylemark Pro Enterprise Hub, a capacity development centre, which trains entrepreneurs, small business owners and start-ups. In this interview with Sunday Ehigiator, she speaks on her upbringing, self-discoveries and why she gives a voice to the less privileged in the society. Excerpts:
Tell us what you do for a living
I am a business consultant, brand publicist, a certified entrepreneurial manager, corporate event planner, mentor on Cherie Blair Foundation and Tony Elumelu foundation and also recently selected as a mentor for the United Nations sustainable development solutions Network-Youth investment readiness programme, an advocate for SDGs goal 8, which talks about decent work and economic growth and goal 2, which promotes zero hunger.
What led to your journey as a serial entrepreneur?
I hail from Kogi State, Idah local government to be precise. But I was born in Lagos-State. I'm my mom's second child and I am married, and blessed with two beautiful daughters. I attended Central Bank Primary School and likewise attended an all girl's secondary school; Federal Government Girls College, Lantang.
I graduated from Kogi State University where I bagged a degree in Business Administration and later had my National Youth Service Corp in Imo state.
As a child I always wanted to be a banker but on getting into the university, I applied for Banking and Finance as both choices but when the list came out I was admitted into the Business Administration department. Although I wasn't very happy back then, but I went ahead and made the very best I could of it.
As soon as I finished my service year, my first job offer was from a bank. You have no idea how happy I was. As time went by, I began to whisper to myself in my thoughts that I should dream and aspire to be my own boss someday and went ahead by putting a timeline. I projected age 30. Time flew so fast and then I realized I was already 29 all of a sudden. It dawned on me, I had to make that move and achieve the goal I had set. So I decided to call it quits from the banking career that I so much loved. I choose to forge ahead with great faith knowing that it was really important for me to be all I could be.
The last three years of being my own boss, has been the best years of my life. Although, I know success does not come overnight; I experienced betrayals, closed doors, nights of tears, but it didn't stop me.
I wake up each morning, knowing I have to push with courage, and I reassure myself that better days are ahead.
So asides from being a humanitarian entrepreneur, where out of passion; I lend my voice, I also run two businesses. Stylemark Mall, which we deal in kids clothing and accessories, and Stylemark Pro-Enterprise Hub, which is a platform established to help train and mentor small business owners in Nigeria and even the rest part of the world.
You are a humanitarian, tell me more about this?
After I left my banking career, I experienced what you could call 'rude shock'. Friends left me; I didn't even have many people calling to check up on me as it had been when I was still in a paid employment. I went through a phase where I came to understand what it really means to be in need. I'm so grateful to God for seeing me through those trying time. Because of the experience I had, I made a commitment to begin to lend my voice to the underprivileged in our society. I understood clearly, what it meant to be in need, so I became a humanitarian entrepreneurship, because I know if I do not lend my voice, who will?
I have since 2017 been visiting the IDP camps in Abuja, with donations of food and clothing, from my personal contributions and some of my beloved friends who support as well.
I also support small business owners who do not know how to transform their ideas into profitable businesses, or women who for one reason or the other have given up on themselves, and do not believe they have potentials. So I mentor them, and I have helped as many as I could and transform their ideas into profitable businesses.
How long have you been doing that for?
I began in 2017 and I have visited IDP camps in Abuja every other month.
Tell me more about Stylemark Mall?
At Stylemark Mall, we deal in kids clothing and accessories, from infants to kids of 10 years old. We are presently located in Abuja but are on Nigeria's largest online mall; Konga. We take orders from anywhere in Nigeria and deliver nationwide as well.
We are unique in the sense that, we have a shipping company we are signed up with, which is Courier Plus. And one of our unique selling point is in our quality. We don't comprise on quality. We stock the very best in kid's outfits. And they are very unique. We go the extra mile for our customers and we try not only to make them happy, but always keep them happy, even after the purchase.
How do you manage customer dissatisfaction?
We know in business, it is always said that some consumers go through this process of regrets after making a buying decision and action. With us, customers are king. We identify the possible dissatisfactions customers could have in our services and have been able to achieve seamless customer service. And in terms of our products, we believe in quality, even at an affordable cost to all classes. We only go for the best and give the best. And we know our customers even beyond the mall. We know sometimes, a customer may have a reason to give his/her opinion on our products and services; we are always open to criticisms and compliments, and it has overtime helped us in achieving great improvement in our services. And we attend to all complaints swiftly with due investigation, appropriate communication and apologies in all circumstances, because a customer is never wrong and even if they are; two wrongs don't make a right. Generally, we maintain the principle that says, 'It's easier to keep an old customer than to find a new one'.
Tell me about your cost for deliveries and product affordability?
Delivery costs vary by location and also weight. For instance an item being shipped to Lagos, may not cost as much as to Taraba State. So items going to Lagos and weighing 0.5kg may cost between N1000-N1500 by flight. And this may be delivered to the client at their doorstep next day. For Taraba, or other locations the cost would vary. At times, delivery for those residing in Abuja is mostly free or N700. Our products are of great quality, and we keep our prices affordable at least commensurate to the quality and our clients understand that very well.
So do you have branches in other states yet?
It is the dream of every SME to have branches in other locations asides where they originally started. Most definitely, I know this will happen in the soonest. Expect us.
Let's talk about business mentorship, how did you come up with that?
I know very well, that it's not everyone who may have the courage to launch into something new, or to think of starting small. It was quite an experience for me, after I left my job.
But I knew deep down that there are other women in my shoes, who may not know how to start over again, or exactly how to go about it. I decided to be a shoulder for women by mentoring them and giving them the courage to pursue their dreams
Is it strictly for women?
No. It is for both men and women, but largely women. I began my journey into mentoring by being a mentor for Tony Elumelu Foundation, and then Cherie Blair Foundation for women in business, United Nations Sustainable Solutions development network-Youth Investment Readiness Program, African Entrepreneurship Awards, and Ventures Capital 4 Africa Make IT Africa program. I have a Facebook page I use as a platform to mentor people from all over the world. Its titled 'SME Springboard'.
You are so much and more, so, how have you been able to manage all these, especially with the demanding nature of motherhood?
1 cannot tell you how I juggle all these, but what I surely know is, God has been my strength. There are days you are completely fatigued, next meeting you still find yourself going because in-between those times, is Grace. One good quality I know I have that has really helped me, is that I am very organised. You can never get anything done effectively if you are not organised. It will put a lot of strain on you. I schedule everything I do; I know when it's time for work, and when it's time to be a mummy/wife.
I am not getting it 100 per cent, but I try. So the simplest way to balance it out, first of all is to ask God for grace. And then be a super organised person. But one thing you should know about Helena, she doesn't give up! Even if am tired today, I will try again tomorrow.
What is your advice for young entrepreneurs?
To my fellow entrepreneurs in Nigeria and in Diaspora, you are not alone. Don't see that challenge as too tough and quit so easily. I can assure you that situation won't be there forever. You will look back pretty soon and see it was all part of the journey (process) to get you to where you are going.