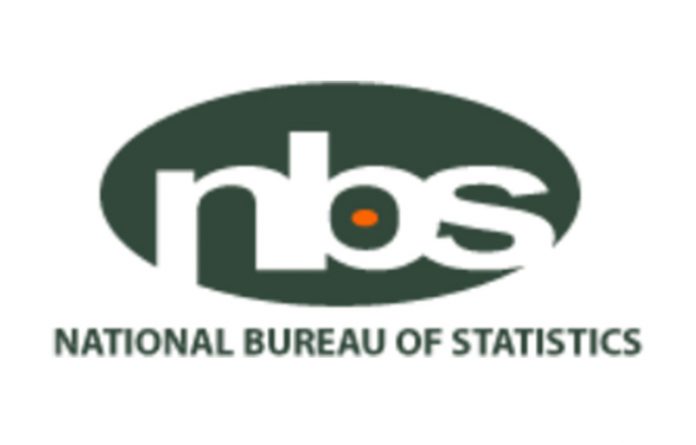 Chris Egbuna
As bargain hunters comb the length and breadth of the global financial market for fertile ground amid dynamics of competing economies, African countries continue to receive the attention due a region of strong potential.
The trend has lifted some countries and their sub-nationals to a spotlight of accelerated economic growth as investors probe virtually all the sectors. One of these sub-nationals is Anambra State.
Anambra is ranked among Nigeria's major foreign investment destinations according to report by the National Bureau of Statistics (NBS).
The statistics bureau in its 2018 second quarter (Q2 2018) report released recently had shown Anambra among top 10 Nigerian states, including Abuja, was preferred by foreign investors during the review period.
The others were Abuja, Lagos, Abia, Ogun, Akwa Ibom, Enugu, Bauchi, Delta and Ogun states.
Anambra has increasingly attracted foreign investment since October 2017 when a total of $3,771,000 was recorded (in Q1 2017), which represented the total capital inflow for the year. Accelerated investment inflow was recorded in Q1 2018 when capital importation of $5,000,000 in March dimmed $4,975 that trickled in earlier in January, bringing the total inflow for Q1 2018 to $5,004,975.
In what appears investors' increased confidence in Anambra, capital inflow amounting $5,000,000 was recorded in April 2018, bringing the total foreign investment in the state for 2018 to $10,004,975. Overall inflow for 18 months (January 2017 – June 2018) was $13,775,975.00, according to data mined from NBS website. The increase in investment inflow to Anambra contradicts the trend in overall capital importation in Nigeria during the period.
The NBS report showed that Nigeria recorded a decline of $790 million in foreign investment in the second quarter of 2018 (Q2 2018) as a total of $5.51 billion was received during the period compared to $6.3 in the preceding quarter. This represents a drop of 12.5 per cent (quarter-on-quarter) against the preceding period (Q1 2018).
However, this represents a whopping 207.62 per cent increase compared to the corresponding quarter of 2017 (Q2 2017) when $1.79 billion was recorded. The NBS attributed the drop-in investment inflow in Q2 2018 to decline in 'Portfolio and Other Investment' categories which dropped by 9.76 per cent and 24.07 per cent respectively.
Analysis of capital inflow received through Portfolio investment showed a total of $4.11 billion representing 74.7 per cent of total inflow during the period. (Q2 2017 was $770.51 million.) This is followed by $1.13 billion in the Other Investment category accounting for 20.5 per cent of total Q2 2018 capital inflow. ($747.47 million was received in Q2 2017.)
Inflow recorded in the Foreign Direct Investment (FDI) category (mainly equities, equipment, machinery) was $261.4 million or 4.7 per cent of total inflow for the quarter under review. (Q2 2017 figure was $274.37 million.)
"Capital Importation in the form of Money Market Instrument stood at $2,670.93 million in the second quarter, which was a 24.29% decrease over the previous quarter. Investments in both Equity and Bonds (under Portfolio Investments) reported steady quarter-on-quarter growth, with 49.43% and 19.13% respectively.
"It is worth noting that investments in bonds under this capital importation type has been steadily increasing since Q2, 2017, and in Q2 2018, it accounted for 9.71% of total portfolio investment," the report explained.
Governor Willie Obiano had intensified industrialisation and agricultural development in the state which attracts huge foreign investment inflow. Anambra has queued-in into the Nigerian government diversification agenda by expanding the frontiers of non-oil sectors in the two areas thereby creating thousands of jobs in various capacities.
For instance, the state's agro-allied export scheme initiated by the Obiano's administration attracted foreign investors' attention that moved in to participate in the project when it was launched in 2016.
This led to the construction of a $150 million export processing facility in Ogidi – a suburb of Onitsha, the state's commercial nerve centre, meant for conditioning and processing of export-oriented food items to Europe.
When ABX World which had agreed to partner with Anambra in executing the project reneged, Obiano moved to seek a replacement immediately to avoid the initiative relapsing into oblivion.
"Anambra's recent emergence among the league of topmost capital importation destinations in Nigeria is not a surprise because Obiano has maintained the tempo of industrialisation and agricultural development in the state.
"The state's agricultural development programme has resulted in Anambra being a net exporter of locally produced rice and expanding the frontier of economic diversification. Foreign investors know where to put their money; when it is right, they know it.
The National Bureau of Statistics report on capital investment that goes to Anambra is encouraging", said Peter Obiefuna, a stockbroker.
Of particular notice is that Obiano is pursuing domestic-oriented development and emphasising on efficient management of resources. It is on record that Anambra, unlike most states, did not collect the bailout fund extended to states by the Federal Government in 2015 to enable them to pay salaries, a "gesture" that increased the debt profile of the recipient states.
The debt has a repayment tenor of 20 years. "This is capable of crippling development efforts of the states, no matter the improvement in their revenue profile", Obiefuna said.
Abia and Enugu states also increased their tempo in capital importation in Q2 2018, according to the NBS report. With recent developments in the state, Anambra will record significant investment inflow in 2018 to consolidate the giant stride in industrialization and agricultural development. "It is commendable that the state is not lagging behind in the rapid industrialization that will happen in the South-East soon because the signs are already here", Kenneth Okoye, an Onitsha-based businessman said.
Egbuna, a Development Analyst, wrote in from Nnewi