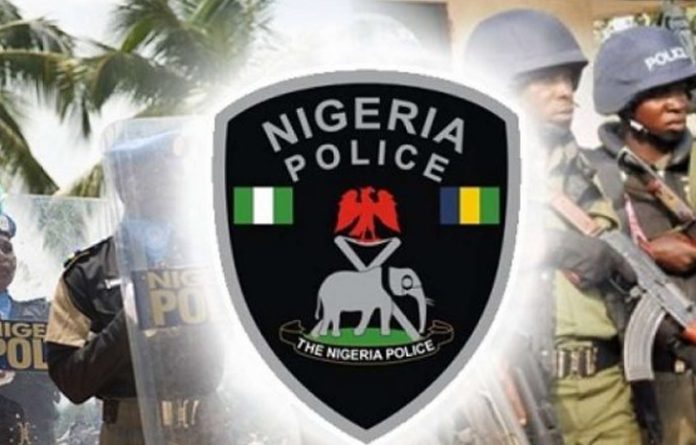 Homosexuality act contrary to the same-sex marriage prohibition Act 2013 of the Federal Government of Nigeria signed into law 2014.
The indecent practice which allegedly occurred on May 5, 2016, took place at No. 21 Adeoye close off Isolo, Mushin in Lagos State Nigeria involving Taoreed and his sexual partner, Tijani Afeez Babatunde
In the police interim investigation report made available to journalists yesterday, by the office of the Divisional Police Officer (DPO), Mushin Division, Lagos, Nigeria, it was gathered that on the May 5 2016, at about 13:00 hours the police division received information that one Ogunbanjo Taoreed Adeyemi and Tijani Afeez both male, at No21 Adeoye close off Isolo, Mushin Lagos were observed engaging themselves in an unlawful sexual relationship.
According to the report, a sequel to the information received, entry was made and the case referred for detailed investigation. The complaint which was made through a tip-off led to the investigation and arrest of Afeez who made a confessional statement to the police that he is a male fiancée to Taoreed, stating further that his partner (Taoreed), be aware that police are investigating the matter, immediately disappeared to an unknown destination.
In a statement issued and made available to journalists and security agencies to apprehend the fleeing Taoreed, police therefore said: "We hereby declare Mr. Ogunbanjo Taoreed Adeyemi, who is about 5.6 inches tall and dark in complexion wanted consequent upon the breach of Same-Sex Marriage Prohibition Act 2013 signed into law January 7, 2014". He was alleged to have engaged in homosexual practice with one Mr Tijani Afeez who confessed to our law enforcement agents after his arrest that he has been having sexual relationships with Taoreed.
"Afeez was arrested on May 10, 2016, with the help of residents of his neighbourhood who gave the police a tip-off of their illicit act. After much investigation and interrogation, he disclosed that his partner in crime has been his male fiancé for a long time
"Anyone with useful information about the whereabouts of Mr Ogunbanjo Taoreed Adeyemi, should please contact the nearest Police Station, law enforcement agency or journalists for proper prosecution."
All attempts to contact Taoreed in order to get his own side of the matter proved abortive as friends and relatives declined to reveal his whereabouts to journalists who made inquiries.
Afeez (Taoreed faience) and a Nighbor told journalists how aggrievance group in comminute staged and invaded into Taoreed's parent company yesterday night by 9 pm and they burnt down the bungalow and killed Taoreed two brothers ( Ogunbanjo Dehinde and Ogunbanjo jerry). And the group also went to Shatlat Hotel at Olushoga street in Mushin, where they thought Taoeed could be hiding and forced entry and asked the receptionist to open all the hotel's rooms, they searched rooms while inconvenienced the guests. Police confirmed the incidence and said some suspects have been arrested and the investigation is going. An elderly man from the family who also talked journalists lamented that their brothers were the pillar and breadwinner of the family and that now that they've gone, life would not be easy for them.