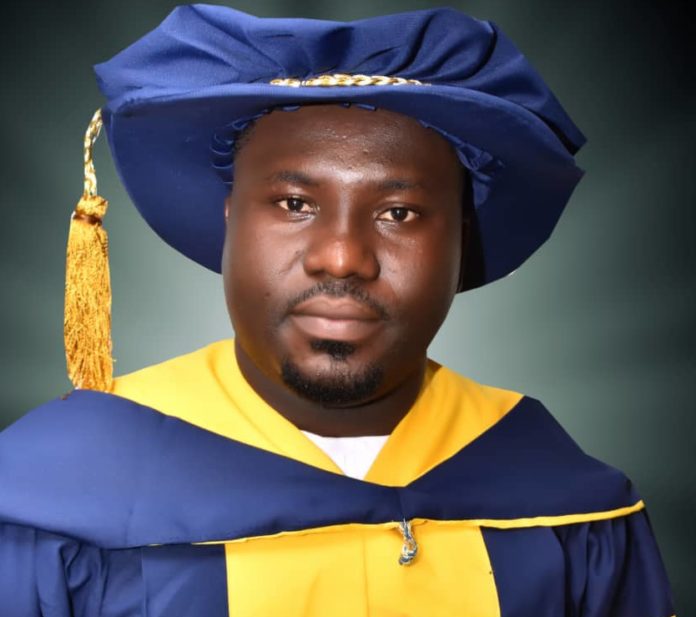 All roads led to the capital city of Lagos State, Ikeja, recently, as a distinguished realtor who has shouldered to resolve the burden of housing deficit in Nigeria, Chief Executive Officer, Oneland Africa, Akinsowon Victor Oluwaseun, was conferred Honorary Doctor of Science in Real estate development and Engineering Construction by the European America University.
The Oneland Africa boss was honoured by the university alongside the Assistant Inspector General of Police (rtd), Hakeem Odumosu, and other respected Nigerians who have carved a niche for themselves in their various fields.
Akinsowon, over the years, has through his reputable organisation, Oneland Africa, a leading real estate company that has built professional expertise in providing opportunities for easier acquisition and development of properties.
Oneland provides serviced plots of land, professional architectural design, construction, consulting, and facility management services for diverse clients in the residential and commercial property markets. Focus on innovative yet functional designs, excellent execution, and facility management, with every needed competency, exposure, capacity, and with the culture of internationally recognised best practices.
With these applaudable achievements, Akinsowon, a respectable realtor and mentor, has also created employment opportunities and mentored a large number of Nigerian youths who today are making waves in the real estate industry.
Evidently, Oneland Africa Limited has created a lot of opportunities for over 1000 independent real estate agents (sales consultants), thereby reducing the unemployment rate as this would become a source of income for the youths.
Its properties include commercial properties at Park 81 Estate, Epe Lagos; Goodland Estate, Eko Akete, Abijo Lagos; Treehouse Estate, by AlaroCity, Lagos; The City Estate, Akure, Ondo State; West County Estate, Ibeju Lekki Lagos; and Newlands Estate Epe, Lagos. All properties are Strategically located to benefit from the on-going upgrade on the Ibeju-Lekki axis of Lagos State, the development of the Free Trade Zone, and the Refinery.
Oneland has pledged its devotion to providing affordable properties, in the same vein, the need to always appreciate its publics (internal and external).