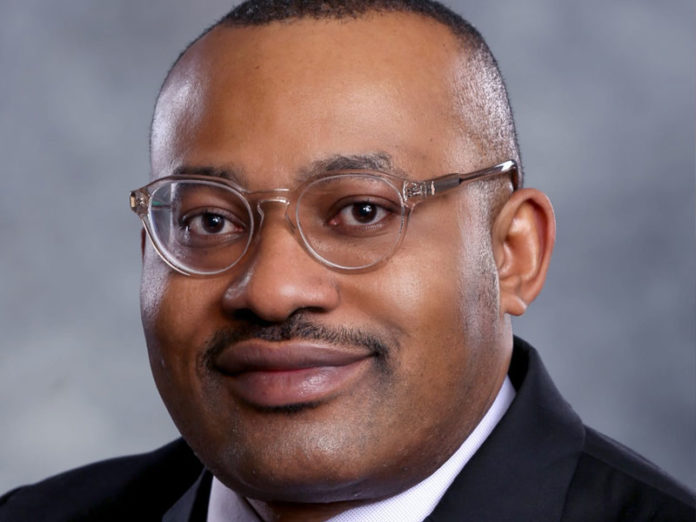 Dennis Aikoriogie is the founder of a nonprofit and non-governmental organisation registered in Nigeria and the United States, Dennis Aikoriogie Foundation. He is also the co-founder of Go Read information Technology limited, a tech company that impacts education across the world. He highlighted how through his organisation he is impacting lives of the underserved and unserved across Nigeria with medical outreaches among others.
Aikoriogie recounted that wanted a platform that is official and recognised to give back to the society, a system and structure of goodwill he would establish and would outlive him. "I have supported other charities in the past, I wanted a legacy that can outlive me and will be proud I set up even when I am not around."
The Dennis Aikoriogie Foundation is an emerging foundation. It started on the right footing, he chipped in. "We did the registration fully in Nigeria. We have done some registration in the United States and are still working to get it in full compliance. Despite that it is still in infancy, we have bank accounts, in Nigeria both naira and dollar accounts as well as banks in the US."
Today, the organisation has carried out free medical missions in Benin, Abuja, Port Harcourt. They have also carried out menstrual education and free distribution of sanitary pads in Owerri, Imo State, distributed free notebooks, pens and other materials to Ancilla motherless and orphanage schools in Owerri. There was also a children 's Christmas party organised for over 48 orphanages in Benin, the Edo State capital.
He listed: "This was done in collaboration with the Edo State Ministry of Social Development and Gender Issues. During the 2022 Easter, the foundation supplied food, toiletries and cleaning supplies to orphanage homes and partnered another foundation to distribute hot foods to rural communities in Uyo, Akwa Ibom.
"We are working on setting up our operational base in Benin City. We also intend to operate from Buffalo, New York, where we will address substance abuse and help people find their purpose in life," says the philanthropist.
Since its establishment, the Dennis Aikoriogie Foundation told journalists that it has impacted close to 10,000 lives. Adding, the founder emphasised that they touched more than 5,000 lives with their free medical missions across Nigeria. "We hope to impact many lives in the upcoming months and years.
"As an emerging non-profit that is solely funded by me, we have been able to impact lives of the underserved and unserved in Nigeria. With the fundraiser I have initiated, I have had the support of family and few friends and we have served people in Benin, Abuja, Port Harcourt, Uyo, Imo and Abia. We believe we could do more with the right sponsors and partners, we are currently restructuring the board of the foundation."
Designed for every race, tribe and religion, the founder bemoaned that one major hurdle they have been fazed with is funding. "Most programmes and activities are driven by funding," he noted. "There are a thousand and one charities out there and people are jostling for the little funding available coupled with the issue of trust.
"Most grant makers find it difficult to spot the right foundations who have put transparent systems and internal controls in place and actually doing the job, we are building the right awareness and image, so we could be identified by potential sponsors and partners. We are currently working in partnership with the UN and USAID."
For the founder, getting the right set of executive board members to volunteer and serve on the board may be frustrating as well. The foundation, he emphasised, is currently seeking for board members to be on the board of the foundation.
Aikoriogie has other companies he co-owns. GoRead Information Technology Limited and Global Hobnob Nigeria Limited are his other firms.
"GoRead is an emerging company I co-founded with a friend to introduce an innovation to private and public schools that makes learning easy, educational materials accessible and affordable. Global Hobnob Nigeria Limited, on the other hand, is the production and exporting arm of Global Hobnob LLC New York, where we ship food and cash crops overseas," he explained.
Aikoriogie is also the CEO of Ratchet Effect Global Services limited, a construction and servicing company in Nigeria. He is passionate about providing devoted and distinctive services that will add value to any organisation's corporate goals with focused passion for excellence.
The devoted entrepreneur worked briefly as a sales associate upon arriving in the US. He is currently a direct support professional with western New York Developmental Disabilities Office. He also worked briefly as executive Financial Planner at Cornerstone Insurance plc in 2015 before leaving Nigeria.
His diligence saw him serve as Confidential Secretary to the Controller General, Rivers State Road Traffic Management Authority (TIMA-RIV) Port Harcourt between February 2011 to June 2015. The US-based certified management consultant in 2022 bagged a doctorate degree in Philosophy in Christian Leadership and Business (Honoris Causa) from Covenant Christian University in Georgia, also in the same year, he bagged an MBA from the University at Buffalo, New York.
While his work experience cuts across marketing, civil service, business and maritime, he remains a force and inspiration to other budding entrepreneurs.