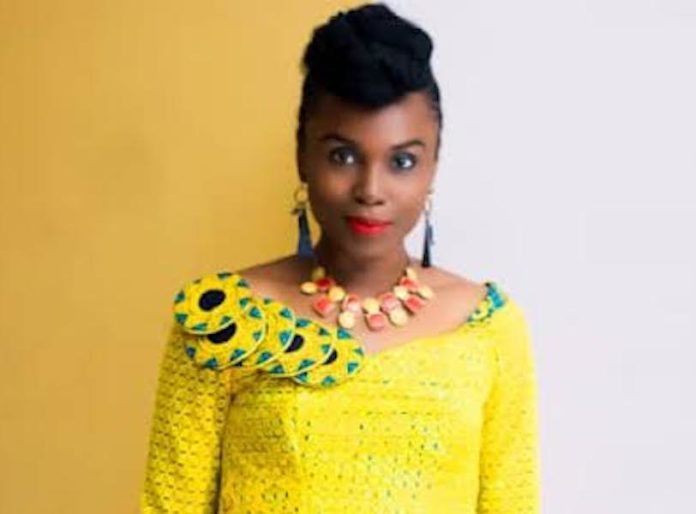 Lady Ejiro Umukoro, a policy advocate, author and a member of the Abubakar Bukola Saraki Media Team in this interview with Chiemelie Ezeobi said the interest and empowerment of women in Nigeria would play a key role in the 2023 electoral campaign, as women are more assertive of their rights and demands
You have been a champion of women's rights in the media, do you think there is fair representation and treatment for women in Nigerian media now?
When we talk of representation it means having a voice that is heard, a voice that is part of the policy and decision-making, it means having gender parity and equal powers at the seat of the table driving the direction for desired impact.
So in recent years, we have seen a progressive increase of women in leadership positions in the media. We have seen women who are editors both in the print and the broadcast media and they have proven themselves to be very capable leaders, in all cases outshining their male colleagues and bringing innovations that have proven to be invaluable to the media and democratic practice in Nigeria. THISDAY is leading in this regard.
And that goes to show you that gender parity is not about doing a favors to the female gender but harnessing all the values they can bring to make progress.
Women make up approximately 49 per cent of Nigeria's population but since 1999, the elective positions that have gone to women is less than six per cent, why is this and how can this statistic change?
Only seven per cent of the country's senators are female, and politicians have repeatedly blocked legislation to promote gender equality. Women in Nigeria are treated as second-class citizens when they are not. A married woman is told she is not from the state of her husband, only to be railroaded with a reminder by her state that she is no longer from her state! In Nigeria, the law makes a married woman stateless.
There are other significant issues like cultural, financial, and legal issues that constrain women inclusion. In a highly monetised politics as we have in Nigeria, women are excluded financially and most cannot afford to participate financially.
The major political parties have announced cost for their party's nomination forms and I ask how many Nigerian women can afford to pay N100 million for a nomination form.
There are also laws that deliberately exclude women. For instance, a woman cannot confer citizenship on a foreign husband but a man can do that. A woman cannot take her child for a trip without a letter of approval from her husband but a man can. These are all issues backed by law and will have to be dismantled by law.
What do you think has been the main problem mitigating against women in politics in Nigeria and how can we break out of it?
The culture in many parts of Nigeria creates a situation where women are forced in the name of religion and culture to be dependent on men for existence and sustenance. Women are deliberately politically ostracised and treated as second-class citizens not because they put themselves there but because over the years they have been denied access to self-agency, education, access to choice, access to jobs, access to justice, access to finances.
No wonder they don't have the financial war chest like their male counterparts do, they are seen even by government as mere tools to serve only in the kitchen when God has blessed them with so much experience, knowledge, intellect, capacity, competence, and character needed to manage the affairs of the home front, politics, businesses, mobilisation, and much more.
Just as it is a form of discrimination by law to deny people living with disabilities their right to career and advancement on the job, so it is also pure discrimination to use a woman's pregnancy against her at work or in politics. That is something men can never do, and it requires the kind of strength, perseverance and inner fortitude – qualities you need to drive political agenda and advancement.
Change has been promised before, but now we need to do things differently. But there are politicians who have set the example in the past. Dr Bukola Saraki's record on advancing the interests of women speaks for itself. As Governor of Kwara State, he reduced maternal and new-born mortality rates. In passing the Safe Motherhood Bill in 2010, he regulated hospital practices for child-bearing women and protected them against harmful traditional practices.
Even before the 'Sex for Grades' scandal of 2017 and 2018, he was taking action to prevent sexual exploitation of young women in university. In 2016, Dr Saraki led the senate's passage of the Sexual Harassment in Tertiary Educational Institutions Prohibition Bill.
And we have seen his impact fighting for higher female representation to make women's voices heard at the decision making level. While Governor of Kwara State, Dr Saraki ensured that at least all the Vice Chairmen of all the Local Government Areas in the state were women. As President of the Senate, Dr Saraki led efforts to pass the Gender and Equal Opportunities Bill three times, to ensure that women had increase participation in governance and access to more economic opportunities.
This is what we need from our politicians to deliver real solutions to the big issues facing Nigerian women right now. Whether the insecurity and violence that darkens our streets, threatening our children and our neighbours; or the lack of opportunities for women and young people to get jobs or training.
That's what Nigeria needs right now. Someone with a record of finding the modern solutions that Nigerian women need.
When we talk of empowering women, should we be looking beyond buying them grinding machine?
It is tokenism to buy women grinding machines and the usual political insults thrown at women in the form of Greek gifts. The goal as you can see is not to empower the women but to keep them poor, live in poverty, and ensure they do not aspire beyond their God given capacities as value adders.
Power generation is what women want to thrive in every aspects of their lives. Industrialised businesses are what women are looking for where they can be at the helms of affairs providing for their families, communities and driving the business value chain and ecosystem alongside their male counterparts. Women don't want to be men. What women want is equity not equality because biologically and physiologically we will never be the same.
Women want what men want: equal pay for the same job, equal opportunities, education, advancement, promotions, success, and a voice at the table where important decisions that affects lives are made.
With the recent judgment at the Federal High Court Abuja, Justice Donatus Okorowo has shown that judicial activism for the immediate implementation of the 35 per cent affirmative action is a win for women.
If women want greater ownership of the political and electoral process then they should be supporting a candidate that has shown commitment and leadership in passing laws that empower women.
Who has also demonstrated a record of promoting women in politics; and has been a true ally and an advocate of women's interests.
There will be so many more opportunities for women to engage in the political process. And this, in turn, will create more opportunities for strong female role models in politics – inspiring the next generation of young women and girls. But to achieve this, we need women to advocate for a candidate with track records of promoting women's rights and values.
You are on the team of the presidential campaign of Bukola Saraki, how did this come about and what has been your experience so far?
I have always been a pioneer in the Policy Implementation, Civic Intelligence Spaces in Nigeria and a frontline policy and gender advocate who amplifies these issues across the media ecosystem.
It was some of these works that inspired writing my book titled Distortion, that delves into mental health crime in its many manifestation in the lives of many Nigerians and how the politics, judicial system, and the type of legislation we see play in Nigeria affects the everyday woman, man and child.
Based on my work, I was recommended to join the campaign organisation. I have always been passionate for fresh leadership that proffers real solutions and I know that being part of the right team ready to do the work can bring about this change in direction we so badly need for this country.
My experience so far has been more than I bargained for in terms of how driven, focused, and committed the Abubakar Bukola Saraki Campaign Organisation is. The vibrancy of being surrounded by so many young persons, women and men alike bringing in their expertise, knowledge, experience and inspiring spirit to bear in doing the job required to bring in the kind of fresh leadership many Nigerians experienced during the 8th Senate led by Dr Abubakar Bukola Saraki is very infectious.
Here is a man who speaks truth to power, who has shown political will both in and out of office to promote reconciliation, bridge political and religious bridges, support women's participation, passed over 331 reforms with the members of the 8th Senate that would drive our economy, address insecurity, create jobs, bring down the cost of living and so much more to fix Nigeria.
A visionary approach that excites me now is what The National Reconciliation and Strategy Committee (NRSC), which Dr. Saraki chaired has recommended to the PDP that one third of the positions of the working committee at the Wards, Local Government, State and National levels of the party structure be reserved for women.
It also recommends that the party maintains its policy of wavering the requirements of fees for nomination forms for all female party members who wish to contest on the platform of the party or for the offices in the administration of the party.
Most importantly, the committee recommended the drafting of a National Women's Policy for the party that identifies the yearnings and aspirations of female members of the party and women in general.
Quote
"This is what we need from our politicians to deliver real solutions to the big issues facing Nigerian women right now. Whether the insecurity and violence that darkens our streets, threatening our children and our neighbours; or the lack of opportunities for women and young people to get jobs or training"