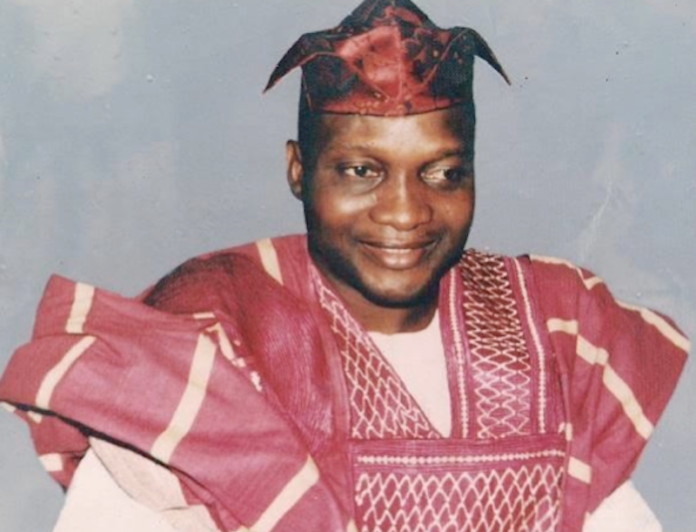 Godwin Ifijeh


A Lagos aspirant to the House of Representatives has said that he would take no pay for personal use but for the development of his constituency if gets the mandate to represent the Oshodi Federal Constituency 1, of Lagos State.
Hon. Afeez Ipesa-Balogun, who is a former Chairman of the Oshodi/Isolo Local Government, made the vow recently while declaring to vie for the ticket of the constituency under the All Progress Congress (APC).
Ipesa, also a former member of the Lagos State House of Assembly, said he would set up a Constituency Trust Fund to which his salary and allowances would be paid into and then applied to all areas of the constituency if he gets the ticket to run for the Oshodi Federal Constituency 1 and gets elected into the house.
The eloquent Honourable, who was listened to and welcomed in wide jubilation at the occasion held at his No. 9, Balogun Street, Oshodi, Lagos, said his last child was right now into the National Youth Service Corps(NYSC) and that he was not seeking to serve for reasons of acquiring wealth for any private use.
Eulogised as "Ipesa, Like Nelson Mandela", he said it was long he left office as council chairman but he had lived, worked hard, take good care of himself and solved all necessary problems, including adequately training his children, stating that he does not need to chase money for personal use any longer.
Ipesa-Balogun promised to enliven the constituency with progress and development, taking care of the health of the elderly, widows, potholes on all roads, attending to schools and health centre problems in the constituency, using the Constituency Trust Fund that would be administered by well dedicated men and women of honour if offered the ticket and voted in to represent the Constituency.
He enjoined the people to ensure that they voted and their votes count, tasking them to endeavour to have a good representative that would care for them and cater for their problems and interest.
Ipesa-Balogun left the gathering in high honour with people singing, dancing and praising him for his past, particularly his easy accessibility and commitment to perpetual stay in Oshodi irrespective of his position and person.