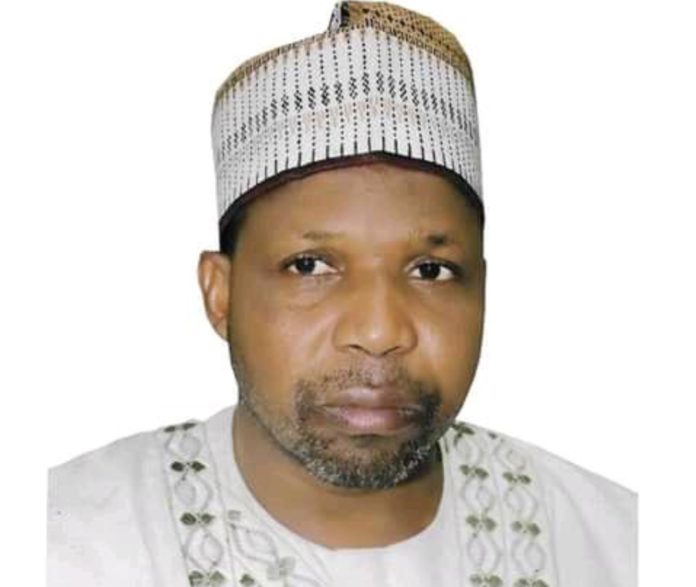 In this interview with Ugo Aliogo, the Executive Chairman of the Kano State Universal Basic Education Board (SUBEB) Dr. Danlami Hayyo, speaks on the impact of the Kano Literacy and Maths Accelerator (KaLMA) Programme. Excerpts.
What is the KaLMA Project all about?
The Kano Literacy and Maths Accelerator (KaLMA) pilot project was launched in October 2019 by the Kano State Universal Basic Education Board, Ministry of Education, and Sa'adatu Rimi College of Education in collaboration with the British Council and Teaching at the Right Level (TaRL) Africa with funding from the Foreign, Commonwealth and Development Office (FCDO). The programmes focus was to build foundational Maths, Hausa, and English literacy skills for over 37,000 Primary 4 to Primary 6 pupils in two entire local government areas, Dawakin Tofa and Wudil in Kano State, Nigeria.
The Kano Literacy and Maths Accelerator (KaLMA) programme was an educational programme organised through a collaboration by the Foreign, Commonwealth and Development Office (FCDO), Teaching at the Right Level (TaRL) Africa, and the British Council. The programme was funded through UK Aid and aimed to improve literacy and numeracy among primary four to primary six pupils, by piloting the Teaching at the Right Level approach in Kano State, Nigeria.
What is the focus of KaLMA in line with improving literacy in the North, because we have a large number of Out-of-School Children (OOSC) in Nigeria, with the large population from the North?
The motivation for KaLMA is a recognition that Northwest Nigeria faces an ongoing issue of low learning outcomes and a desire to address this large-scale problem. Findings from the Nigeria Education Data Survey (2015) and the Education Sector Support Programme in Nigeria (ESSPIN) Composite Survey (2012 and 2016) indicate low attainments in literacy and numeracy, along with declining trends.
The ESSPIN Composite Survey 3 Gender and Inclusion Report, 2016 also points to gender gaps in learning outcomes, with boys significantly outperforming girls on all tests except P2 numeracy. It recognises that acquiring foundational skills is key to a good basic education. And that If students fall behind on basic literacy and numeracy in the lower primary grades, it is difficult for them to catch up later.
The learning needs of the many children who are the first generation in their families to attend school or who enter the school system without having gained early-learning skills requires a targeted approach to foundational literacy.
While several early grade reading interventions have started to show positive results (e.g., the Reading and Numeracy Activity (RANA) and Northern Education Initiative Plus (NEI+), a gap remains for Primary 4-6 children who do not receive enough foundational skills support. As a result, high numbers of children continue to be at risk of graduating from primary school without basic reading and numeracy skills. Northwest Nigeria, therefore, needs a remedial intervention that focuses on foundational skills for Primary 4-6 children, so they can acquire the basics and have a chance to engage adequately with their schooling.
What is the role of Kano State Universal Basic Education Board (SUBEB) in the KaLMA programme?
The inputs of Kano SUBEB were considered in the conceptualisation phase of KaLMA, and project workplans co-designed with SUBEB so as to foster local ownership throughout. Examples of coordination are engaging SUBEB in the choice of sites for project engagement and in all aspects of KaLMA's Monitoring, Evaluation, Research and Learning (MERL). The SUBEB has been a key partner that provided the enabling environment for KaLMA implementation.
How much effort is Kano State SUBEB putting to improve universal basic education?
Kano State SUBEB is currently putting much effort to improve universal basic education in the state. In practical terms, these include effective collaboration with development partners to accept and implement relevant innovations towards improving teaching and learning in the state; Regular monitoring and mentoring visits to LGEAs, and frequent mobilisation and sensitisation of communities through the SBMCs, traditional authorities, citizen's and women's groups to improve pupil attendance and participation in basic education, among others.
What impact do you think the KaLMA will have on the growth of education in Kano?
As a model for the development of early literacy and numeracy, KaLMA has significant potential for improving the quality of basic education. Likewise, the state – for whom improving learning outcomes in basic education is a priority, while putting into consideration the fact that the efforts to develop technical skills, jobs, and better livelihoods have to be grounded in the broad base of basic numeracy and literacy.
The project helps to facilitate the development of wider capabilities like problem-solving, processing information, communication skills, and team-working. A key learning from the project is that evidence-based remedial education approaches, such as Teaching at the Right Level (TaRL), delivered within government systems and by state personnel, can improve pupils' foundational learning.
KaLMA research and learning show that a scalable and sustainable TaRL delivery model, when designed collaboratively and carefully, can improve pupils' foundational skills in northern Nigeria. In the KaLMA pilot phase implemented between October 2019 and December 2021, over 37,000 P4 to P6 pupils gained foundational literacy (Hausa and English) and Maths skills.
How do you scale the programme's on improving education in Kano?
Key to the project's success has been fostering and maintaining close relations with relevant government agencies, in particular, the Kano SUBEB and local education authorities in the two participating Local Government Areas. Working with the public education system at state and local levels has enabled the sharing of impactful endline results, positioning KaLMA well in relation to government-led plans for scale up to other LGAs in Kano State.
An initial step to sustaining and scaling up the impact of KaLMA has been to get government (including UBEC, SUBEB and State MoE) buy-in to the process. This has been done through building awareness of the problem by presenting easy-to-understand assessment data that highlights the need for basic skills and presents KaLMA evidence as a potential solution. Others are connecting SUBEB officials to both children and the power of the approach by getting them back into the classroom to practice the TaRL approach themselves, continually evaluating how these activities work with government officials, so as to update them as appropriate.
Towards the end of project implementation, and at the request of the Kano government, a scale-up meeting was held to discuss SUBEB plans for the extension of the KaLMA programme to other LGAs in the state. This signals both KNSG's vote of confidence in the TaRL approach and its commitment to scaling up this 'catch up' intervention as means to address the large foundational skills' learning gap that exists. Should this go forward as intended, it will mean many more primary school pupils in Kano State benefitting from the opportunity to acquire these basic skills.
What is the Kano State Universal Basic Education Board (SUBEB)?
The State Universal Basic Education Board (SUBEB) is a policy reform measure of the Federal Government, aimed at rectifying distortions in basic education. The State Universal Primary Education Board (SUBEB), is an offshoot of UBEC in the States. It is established to address the inequality in educational opportunity at the basic level and improve the quality of its provision. The policy stipulates that education shall be free and compulsory.
What necessitated the creation of KaLMA?
Before the outbreak of COVID-19 in March 2020, Kano State was taking measures to address the challenge of equipping children with literacy and numeracy skills. The results from the baseline of this programme, conducted in January 2020, confirmed the important need for foundational skills-focused programmes in upper primary (P4-P6): only seven percent of children could read a basic paragraph in their home language Hausa; three percent were able to respond 'yes' or 'no' to simple written questions in English, and just four percent were able to solve a simple two by two subtraction problem.
In late March 2020, the day before schools closed, a rapid assessment was conducted to assess whether learning gains had been made during the initial KaLMA implementation period. Teachers assessed children, and the data of 6,835 children (a sample of the total target children) was collected across Wudil and Dawakin Tofa. These assessments found that for this set of children the number who were able to read a simple Hausa paragraph had increased by 16 percentage points over the January-March period. The number of children who could answer a simple subtraction sum increased by 23 pupils, while the number of children who could answer 'yes' or 'no' to simple written questions in English increased by 30 pupils. The results were similar for girls and boys across all subjects.
What did KaLMA try to achieve and why was it important?
The programme is rooted in teaching at the right level, evidence and approach. This approach involves assessing children on foundational skills and grouping them by learning level rather than age or grade level for two hours per day when they focus on foundational skills in reading and arithmetic. The programme also piloted two innovations: student teacher facilitation and a dual language approach to English learning.
The dual-language approach to foundational skills in English deploys the children's home language to assist their learning of an additional one. In KaLMA, Hausa is used as a bridge to learning the English language. Examples include using the L1 (Hausa) for initial engagement in a task that later transitions to English (L2) or using bilingual flashcards and storybooks. It plays out in the classroom as follows: picture reading – children first say in Hausa what they see in a picture, for example, a market scene, through a vocabulary-focused activity using the words for basic fruits and vegetables, which activity is then extended into English. Another activity is a word-building game where children are given a set of letter cards to form words in Hausa. They then play the game in English. The dual-language approach is consolidated by listening and doing – children are given an oral instruction that they have to respond to by performing a related action, e.g., 'stand up. The activity is first done in Hausa, then in English.
What was the biggest obstacle faced implementing the KaLMA, and how was it overcome?
Due to COVID-19 related school closures, the programme was put on hold from April to December 2020 and resumed in schools in January 2021. During school closures, the KaLMA team pivoted the programme to support the Kano government's endeavours to help children continue learning from home. A package of remote support including radio broadcasts, text messages, automated voice messages, and a toll-free line was developed to provide Home Based Learning assistance to families in Wudil and Dawakin Tofa. This also included foundational reading and mathematics worksheets, activity text messages, and ongoing radio broadcasts. Educators were also supported during school closures with continuing professional development (CPD) delivered through WhatsApp, text messages, and AVM in Maths and English. The STEP materials, developed by the British Council, were deployed for the English CPD for their contextual relevance.
What was the programme able to accomplish?
Foundational Maths, Hausa and English Literacy skills were provided for 37,000 Primary 4 to Primary 6 pupils in Dawakin Tofa and Wudil LGAs in Kano. KaLMA also supported the state government in its education-in-emergency response. This included repurposing KaLMA materials, as well as existing British Council, TaRL Africa, and other open education resource materials, to suit the delivery of remote learning to the home environment. KaLMA also provided training and capacity building support for 1,196 teachers, 255 head teachers, 181 schools within two LGAs, 96 student teachers, 50 school support officers and 33 master trainers.
Now that the programme is over, what comes next?
The KaLMA project will live on in a continuation project named 'Partnership for Learning for all in Nigeria (PLANE)'.