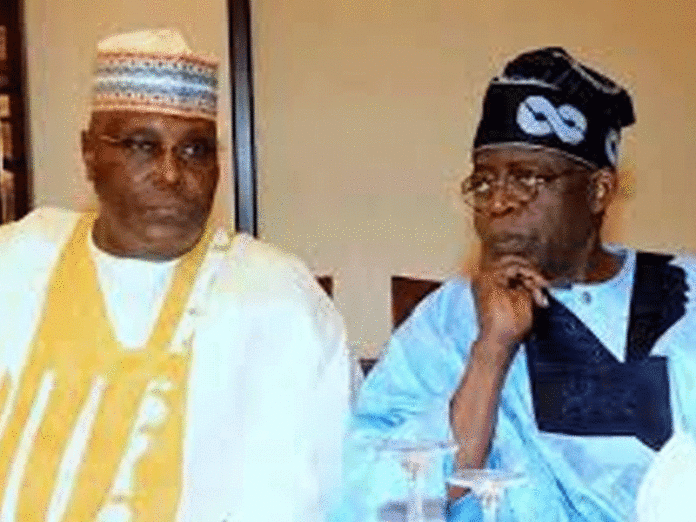 James Sowole in Abeokuta
A chieftain of the Peoples Democratic Party (PDP) in Ogun State, Chief Segun Showunmi, has flayed those opposing the presidential ambition of former Vice President, Alhaji Atiku Abubakar, and former Lagos State Governor, Asiwaju Bola Tinubu, on the basis of their ages.
Showunmi, who also served as the spokesman to Atiku in the 2019 general election, described the critics of both Atiku and Tinubu, as 'shallow minded people'.
He said rather than bothering on the age of the aspirants, they should be concerned with capacity and the wealth of experience possessed by individuals offering to lead the country in 2023.
The chieftain cited the examples of United States Presidents Ronald Reagan, Donald Trump, Joe Biden among others who led/leads their countries in their 70s to support his position.
He said many of the challenges confronting the country such as insecurity, renegotiation of debt, agitation for restructuring, strengthening the bond of unity among others are better managed by someone with good dose of experience which usually come with age.
Showunmi in a statement titled: 'The bill we signed is 'Not Too Young To Run', not the elderly must die', and made available to journalists in Abeokuta, said the law as signed by President Muhammadu Buhari in 2018 which allows youths' participation in governance of the country did not consider age as a disease or as impediment to anyone aspiring for political office in the country.
He said: "Rather than these people wasting their energy and time attacking eminent Nigerians who out of love and patriotic zeal are offering to serve the country, they should rather base their argument on ideas and not silly talk on age that would not fly.
"I have seen wet trees die while the dry ones live much longer. The mortality experience of humans does not justify this lazy frenzy. Do the young not die just as much as the elders? Do the infirmities of health not affect all humans? I don't get it. Everyone that is qualified is free to aspire. The reality of what the contest demands and the capability to deliver is what is at stake here.
"Shall we not examine their scorecards on the assignments and opportunities granted them.
"We know those younger leaders that can bring something to the table, and we know the unstable over-ambitious office seekers who are simply deceiving themselves. Time will tell!
"Their story is like that of the leach that wants to kill the dog it feeds on, forgetting that once the dog dies, it will cease to exist."
Showunmi noted that: "If Atiku is often in the news while the consultation is still ongoing, I tell you again he will be one of the issues in the build-up to 2023."