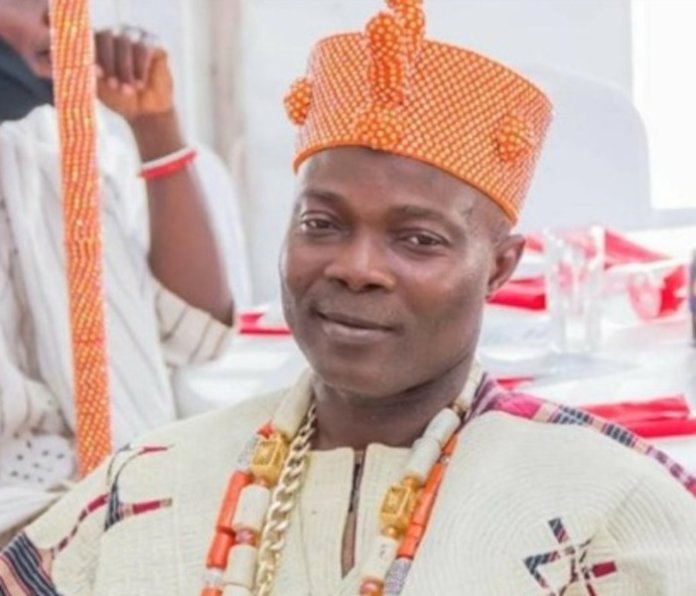 Those who have encountered His Royal Majesty, Oba Hameed Adekunle Oyelude, the Olowu of Owu Kuta, Osun State, would attest to his intelligence and brilliance.
His knowledge of the arts, sciences, current affairs and world politics always leaves many in awe.
All his life, he has never trivialised the importance of friendship. If making friends were to be a sport, the revered monarch's house trophies and medals would flood everywhere.
When he started many years ago as a businessman and a contractor, he made many friends across the country and remained loyal to them.
In particular, when his path crossed that of Nigeria's former Military President, Ibrahim Badamosi Babangida, they chummed up immediately.
The friendship was further cemented when Babangida nursed the ambition of contesting for Nigeria's president in 2003.
Then, Oyelude was the National Chairman of IBB vision 2003, a job he did very well. He was able to worm himself into Babangida's heart with his sense of organisation, wisdom and intelligence.
The monarch who speaks many Nigerian languages also met other top and influential Nigerians during that period, such as Abubakar Adamu Kazaure, the secretary of IBB vision 2003, among others who are today the movers and shakers in the country.
In reminiscence, IBB reportedly influenced him in many ways, so much so that he was instrumental in him becoming king of his hometown. Since he ascended the throne, he has been using his influence to ensure the town's development.
The monarch, a friend of the former Chief of Army Staff, Gen. Buratai, also reportedly influenced the Nigerian Army to construct the age-long Osun Bridge on Kuta-Ede Road. That has now eased movement and encouraged trading among the people of the two towns and other towns around.
It was gathered that the Tegbosun III had committed and made a lot of social investments towards developing Kuta and promoting it globally.
He single-handedly built a police station, procured a patrol van in Owu Kuta and expended the sum of N6 million on the channelisation of waterways as well as the control of erosion at Isale Oba in Kuta.
He is also said to have scored a first by building a N75 million ultra-modern community palace, where he lives.
Today, he is loved by his people, not just because of his role in constructing Kuta Railway Station road but also because of securing job placements for numerous sons and daughters of Owu in different federal government agencies. This is made possible by his high-wired connections.