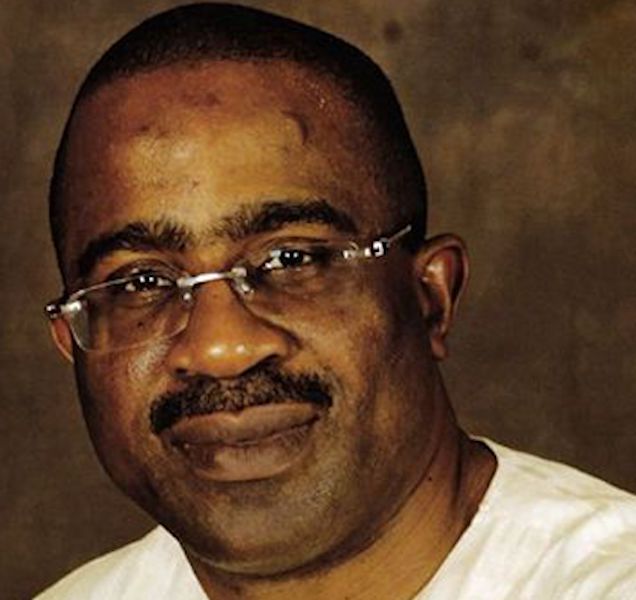 Adebisi Abidemi Adebutu, the third son of billionaire businessman Chief Kessington Adebukunola Adebutu, aptly fits into the description of a chip off the old block.
Adebisi, a serial entrepreneur, has more than a passing interest in creative engineering solutions.
Like some of his siblings, he started his career with the family-owned business Premier Lotto in 1990 as a business development officer and later rose to become the Executive Director, Operations and Business Development.
As the Executive Director, Adebisi led the implementation of several initiatives, which grew the family business to a multi-billion naira organisation.
But beyond this, he has also been doing his own thing. As a solution provider, he has led strategic investments and turnaround of various business interests in the telecommunication, hospitality and infrastructure sector.
As a tech enthusiast, Adebisi has invested in the telecoms sector through Biswal Limited, a company he floated in 2001.
With the perennial challenges of battery and diesel theft in most base stations of the major telecoms operators in Nigeria, Adebisi has been at the forefront of advocating the use of Liquefied Petroleum Gas, LPG as an alternative fuel by the MTOs. His quiet but impactful role can also be felt in the acquisition of the Ogun State-owned Gateway Hotels, Abeokuta by his wealthy magnate dad and the facility's transformation – now known as Park Inn by Radisson -to a proud five-star 400-room hospitality outfit.
It was gathered that in-between the execution of that, Adebisi's innovative real estate development and investment group, First Investment Development Company, was announced as the developer of the upscale Ilubirin Foreshore Housing project, a new luxury Lagos coastal neighborhood started under the administration of former governor of Lagos, Babatunde Fashola.
Despite the attendant controversies that trailed the project, Adebisi's company still delivered the ambitious project.
Interestingly, the gaming mogul's scion has also spread his tentacles to aviation infrastructure management with the recent announcement of the same FIDC alongside a consortium of investors as the preferred bidder for the concession of the Asaba International Airport.
Though the announcement was greeted with criticisms in some quarters, it was doused by the state government's belief that the emergence of Adebisi's FIDC as the concessionaire would turn around the fortunes and profile of the strategic airport.
So Adebisi is forging ahead alongside investors' consortium to rebrand the airport and make it one of the best within the continent. Adebisi and his partners in the project are ready to expend at least N28 billion on various developmental investments in the airport over the 30-year concession period.
An alumnus of the University of Swansea, United Kingdom and Insead Business School, Adebisi is also on the Prudential Mortgage Bank board and other companies, including Arbico Plc AA Entertainment Limited, Premier Lotto, Accat Limited, Afriprint Technologies Limited and Swift Talk Limited.