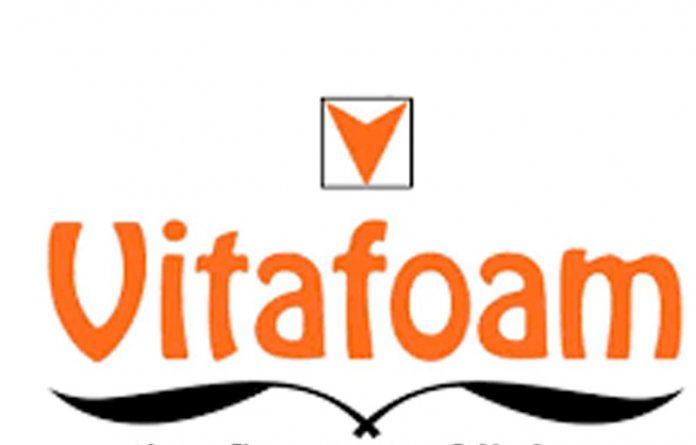 …to launch sleep campaign, new products
Worried by low level of sleep among many Nigerians and its effects on their quality of life, Vitafoam Nigeria Plc is set to drive campaign on the importance of sleep in addition to rolling out innovative products to ensure healthy living.
The frontline manufacturer of rigid foams and other household equipment had last year launched Buy Right, which uniquely placed premium on alignment of one's weight with the appropriate foam and pillow.
In a statement issued by the company's management to mark this year's World Sleep Day, themed " Regular, Regular Future," the Group Managing Director, Mr Taiwo Adeniyi says low level of sleep reduces state of health with serious impacts on the quality of life.
According to him, apart from leveraging its innovativeness to manufacture products that would enable users to sleep comfortably, the company shall create awareness on the relationship between sleep and healthy living.
" This year, beyond providing quality sleep products like mattresses, pillows, duvet, bed sheet and beds to Nigerians, we are driving this sleep campaign for a healthy future by encouraging you to get good sleep with us on our quality mattresses, pillows, beds, duvets and bed sheets.
" We are committed to producing quality and innovative products that will support good sleep and we will continue to support World Sleep Day in creating sleep awareness to enable Nigerians achieve a good night's sleep that can lead to living healthy lives for themselves regardless of the health challenges we may be facing across the world.", says Adeniyi.
Corroborating him, the Deputy Director,
Physiotherapy department, National Orthopedic Hospital Igbobi. Mrs Modupe
Adesanya commended Vitafoam for its Buy Right Project and described the company's products as tested and trusted over the years.
" Vitafoam has put so many parameters into consideration, they are proactive in Ergonomics. Health and Engineering are evident in their products. Their products have been tested and trusted over years.
"When you buy quality, you have made an investment, the return is sound sleep and good health. This is absolutely necessary to support the weight and prevent uneven distribution of pressure which may depress the mattress unevenly and results in musculoskeletal problems.
" This makes the mattresses cost effective, because it will ensure long duration. You will need to frequently change such mattresses because they will soon be causing body aches and pains.
"Since people have different frames and body weights; high consideration should be given to density, tenacity and strength of the mattresses they use.
" The price is only right if it serves without adding problems to the users. It is not wise if you buy cheap and have to change more frequently. On the long run, you will spend more. When you buy quality, you have made an investment, the return is sound sleep and good health," said Adesanya.
Adeniyi noted that the World Sleep Day remained a global call to spread awareness, and highlight the importance of regular sleep as a pillar of health and how vital it is to physical and mental state of the human body.
According to him, It also focuses on the quality of life that can be improved with healthy sleep.
" We can understand that, when sleep fails, health declines and on the other side decreases the quality of life.
"Sound sleep is a treasured function. With the various health challenges we encounter in these recent times, getting regular sleep has been linked to overcoming these challenges. especially with the COVID-19 pandemic around the world.
" In a recent study, it was observed that the virus (COVID-19) could potentially be blocked by melatonin (the sleep hormone).
"It was observed that with melatonin's well known effects playing a part in calibrating the immune system; sleep could well act as a moderator to help keep our self-protective responses from going haywire.
" The study concluded that the only health advice more commonplace than being told to wash your hands, wear a mask and maintain social distancing is to get regular sleep.
" There has been a disruption to getting regular sleep in these recent times, however, the key to healthy pandemic sleep is to deliberately build routines to aid sleep: take scheduled walks, reduce electronic light at least an hour before bedtime, proper lighting and temperature in your bedroom and of course getting a good mattress. Our mattresses are carefully designed to support your back and spine to ensure maximum comfort", said Adeniyi.