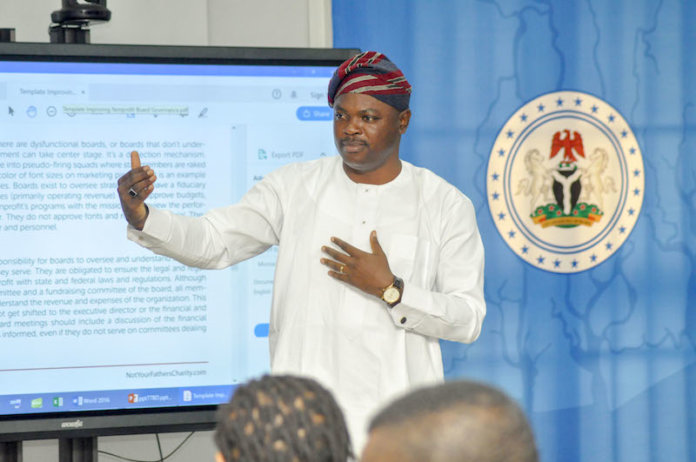 Ugo Aliogo
As the world celebrates the International Women's Day (IWD) event to raise awareness on issues affecting women globally, the Nigeria Network of NGOs (NNNGO) has urged stakeholders in government, businesses and civil society to take proactive actions on myriad of issues affecting women and girls.
Speaking in Lagos, NNNGO Executive Director, Oyebisi Oluseyi, explained that there was need stakeholders and industry champions to lead conversations, plans and actions on addressing gender equality and supporting women to thrive across different fields of endeavour.
He said that to achieve the expected future for women and girls, it was important to embark on active implementation of the Sustainable Development Goals (SDGs) and to build back better from the pandemic, adding that it can no longer be business as usual.
Oluseyi advised leaders to pay conscious effort to growing an army of women and girls that can challenge stereotypes, break ceilings and become who they want to be without leaving any gender behind.
He further stated that as a matter of national importance, there should be proactive steps to reinforce and manage diversity, equity and inclusion, which leaders across industries must champion and publicly commit to.
According to him, "From investments in STEM education and training for girls, bridging the gender pay gap, breaking the glass ceiling, ensuring both women and girls shows up each day to a safe, respectful, and inclusive environment whether at home, workplace, schools, places of worship or other public spaces.
"With civil society organisations across communities doing so much for women and girls through access to quality education, access to water and sanitation, addressing issues around gender based violence, disability, STEM, raising awareness on harmful practices against women and girls, the time and resources already invested must be built upon through a concerted national programme that captures the lessons from the various interventions delivered to women by non-profit, scale them up towards a clear path for meeting and exceeding the SDGs.
"Our success as a nation over the next 10years will rest on our ability to attract the resources that both men and women can bring to the table in addressing many of the developmental challenges facing Nigeria, Africa and the world at large.
"To do this we must fully unlock the potentials of women and men, girls and boys to achieve the best they can be. States, local government, businesses, and society must choose to challenge stereotypes that prevent women from being sent to school or relegated to the background. Religious and community leaders must work with critical stakeholders in advocating against biases that limits women participation in issues that matters to them."