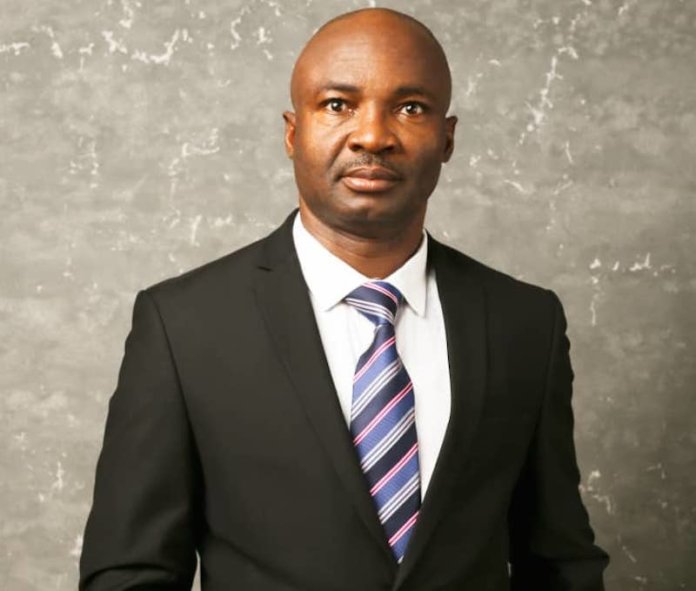 The Chief Executive Officer, Voriancorelli Limited, Rufus Udechukwu speaks on the growth trajectory of the company and its efforts to address the problem of market linkage among issues. Ugo Aliogo presents the excerpts.
As the Chief Executive Officer, Voriancorelli Limited, what growth and development blueprint have you brought on board to lead the company?
Voriancorelli is established to solve fundamental problems in the food sector in Nigeria efficiently and effectively. My goal is to grow the company to a billion-dollar business in 5 years' time.
How strategically and goal-driven is the team under you especially in achieving the best results for the company?
Let me tell you this, we have a well-blended Talent and a wealth of experience at the managerial level. Though the company is young, our managers have experience that cuts across key functional areas of business management, information technology and ofcourse agriculture. In fact, we have a combined experience of more than 50 years. So, the team is basically doing what they are great at.
What are the cardinal objectives of VorianCorelli Limited and how much are you keying into this vision?
Our main objective is to match 50,000 businesses in our ecosystem for wealth creation by 2022 thereby creating value through efficient, effective and fair processes. Whatever the need is, it will be taken care of on are platform. My personal goal has always been to eliminate wastages and install efficiency. The goal of Voriancorelli is to solve the fundamental market linkage problems which include; inefficiency, unfair pricing regime and lack of transparency. This is in tandem with my personal goal.
You have built a wealth of experience from banking to auditing. You worked as a credit risk expert. How have those training supported you in improving the credit risk framework of VorianCorelli Limited?
The truth is that these skills gathered over time in the course of my career have been the secret behind my success thus far at my current role. As the CEO, one of my main tasks is to grow revenue and create wealth for the Owners of the business in the most efficient way. This can only happen if a sound risk management structure is in place to ensure that the company is not exposed unduly. That is where my knowledge in risk management plays an incredibly significant role.
How much effort are you putting in place to strengthen the corporate governance framework of VorianCorelli Limited?
My desire is to ensure that Voriancorelli is one of the best run companies in Nigeria. That is, a company where the right things are done right! A company that has a culture of abiding by all extant laws, policies and conventions (external and internal). This is a daily task and focus for me, and the right corporate governance framework is an important part of that.
What have been your challenges in strengthening growth and unlocking into new market opportunities?
The major challenge has always been the existence of structural imbalances in the system. This makes it pretty difficult to solve a problem without creating other problems. The major one being the culture of unfairness and inefficiency in the country. However, at Voriancorelli, we see challenges as opportunity to innovate!
2020 has been a challenging year for businesses and corporates in Nigeria. Was your company able to break even if No why?
Generally speaking, 2020 was very peculiar in a number of ways. Almost all businesses felt the lockdown significantly. However, Voriancorelli did fairly well for a single reason- Nigerians must eat, even in the middle of a COVID-19 lockdown or not.
What is the growth outlook for VorianCorelli Limited in 2021?
In year 2021, Voriancorelli will have two things happen in its growth journey. The business model will be fine-tuned in the first half of the year. Then scaling will commence in the second half of the year.
I learned that VorianCorelli Limited has already secured its first investor, who is coming into the company at a double-digit valuation. I will like you to shed more light on this in relation to boosting the business portfolio of the company?
Voriancorelli is barely five months old. This valuation corroborates our position on the business model and potential of the business. This is actually a pointer to the BIG round that will come in the near future. So not only does this round lend credibility to the company's business model, it sets us on our pathway to a billion-dollar valuation in 60 months.