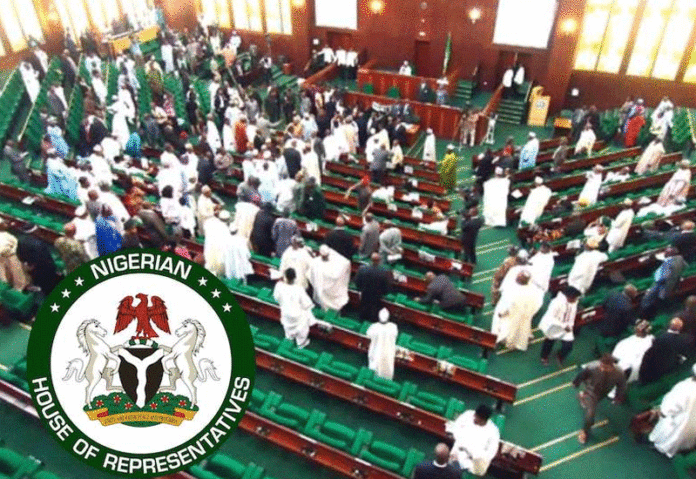 By Adedayo Akinwale
The House of Representatives has ordered the investigation of the incident of incessant extortion, harassment and victimisation of people of Baruten/Kaiama by soliders deployed to mount check points at the border.
The House also called on the Chief of Army Staff, Lt-Gen. Attahiru Ibrahim, to discipline the soldiers involved in shooting and killing of harmless citizens in Baruten/Kaiama Federal Constituency under the Armed Forces Act.
The resolutions of the House was sequel to the adoption of a motion on 'Need to Stop Incessant Extortion, Harassment and Victimisation of People of Baruten/Kaiama Federal Constituency, Kwara State, by Soldiers and other Security Forces,' that was moved by Hon. Mohammed Bio, at the plenary on yesterday.
Bio said that the soldiers' roadblocks have become revenue collecting points at the expense of the security reasons they were constituted maintain.
He expressed concern that the soldiers extort motorists by charging fixed rate depending on the category of the vehicle – motorcycles are charged N100, small cars N200 while tankers are charged N1500, stressing that these illegal fees are collected from several roadblocks in Baruten/Kaiama constituency.
The lawmaker lamented that the illegal fees collected by soldiers are greatly affecting the economy of the people leading to 50 per cent increment in transport fare, foodstuffs and fuel respectively.
Bio said: "The climax of the victimisation by the soldiers happened on January 8, 2021, where soldiers descended on youths and motorists with guns for refusing to pay illegal fees, which led to the death of three innocent persons namely, Muftau Abdul Akeem, Saadu Abdulqudus and Halidu Zubairu while others Abdullahi Zakariyau, Abubakar Taofeeq, Ibrahim Abdulkareem Abdullahi Halidu, Kwami Guruma, Hussaini Abdulrasaq and Yakuba Bio sustained bullets wounds and are currently receiving treatment in hospitals."
The lawmaker pointed out that if the incidence of harassment, extortion by the soldiers manning the checkpoints is not nipped in the bud, more chaos and casualties would be recorded.
The House, therefore, mandated its "Committee on Army to investigate the incident of incessant extortion, harassment and victimisation of people of Baruten/Kaiama by soliders deployed to mount check points at the border."