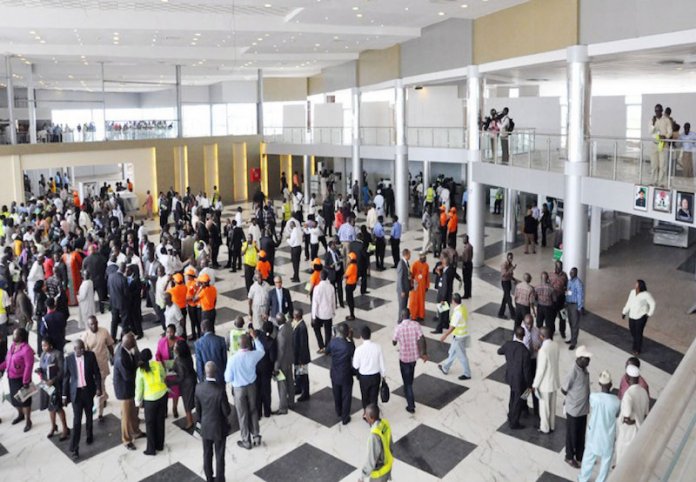 By Chinedu Eze in Lagos and Michael Olugbode in Abuja
About 118 stranded Nigerians in Libya have returned to Nigeria.
The returnees, comprising 51 males, 41 females, 17 children and nine infants arrived yesterday at the Nnamdi Azikiwe International Airport, Abuja on board Buraq Air.
Their return was facilitated by the federal government in collaboration with the International Organisation for Migration (IOM).
On arrival, they were attended to by officials of the Ministry of Foreign Affairs, Nigerian in Diaspora Commission (NIDCOM), Nigeria Immigration Service (NIS) and National Centre for Disease Control (NCDC).
The returnees were made to observe all COVID-19 protocols, including being camped at the FCT Hajj camp to observe the mandatory 14 days' isolation.
The Director, Consular and Legal Department, Ministry of Foreign Affairs, Ambassador Bolaji Akinremi, while addressing the returnees urged them to assist in the government's efforts in creating awareness of the challenges associated with irregular migration by sharing their experiences.
Despite the efforts to bring back stranded Nigerians overseas, the United Nations Office on Drugs and Crimes, (UNODC) said more Nigerians were likely to become victims of human trafficking as a result of the economic downturn, worsened by the impact of COVID-19.
According to reports by UNODC, Nigeria is the source, transit and destination country for human trafficking.
It also identified the root causes of trafficking to include poverty, lack of education, globalisation, corruption and gender inequality.
Representative from UNODC, Jessica Ebrard, had stated COVID-19 had drastic economic effect, leading to loss of jobs and making more people vulnerable to be trafficked out of Nigeria.