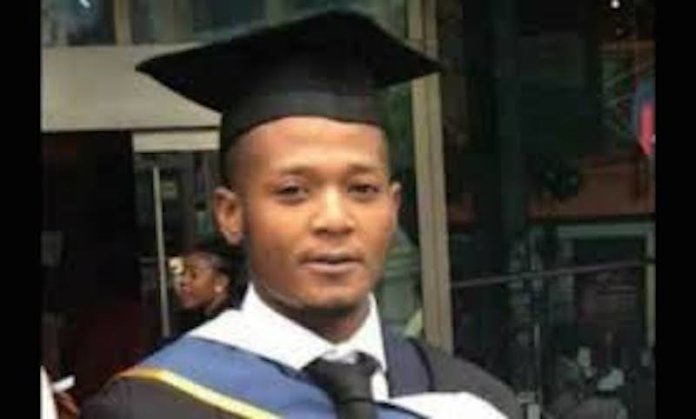 In the hitherto enviable and exotic world of Alhaji Dahiru Mangal, the sky is no longer a silvery and opalescent delight; it is now pitch black and brackish. And sadly, it would take almost forever for things to return to normalcy for him and family.
Nura Dahiru Magal, a son of renowned Katsina billionaire businessman and Airliner, Alhaji Dahiru Mangal died in a ghastly power bike accident. A source close to his family said that he died when his bike crashed along Hassan Usman Katsina Polytechnic around 4pm on Wednesday, March 3, 2021.
Nura, a Master degree holder from a London university, was buried on Thursday, March 4. It was a devastating and distasteful death that has plunged the entire Mangal clan into a pall of gloom. Everybody with the Mangal suffix, friends, associates and relatives of Dahiru particularly have been unanimous in their grief.
What was even more befuddling was that Nura was planing something big when death sneaked in, mowing him down in his prime. If Dahiru , indeed, had one chance to make a wish, he would probably wish the death of his son was mere nightmare. Watching him bemoan his fate, you could feel and touch his grief and like someone who has signed out on laughter, the sounds and melody of tumbrels and harps for him have stopped making any meaning for now.
Aminu Salisu Tsagero, writing on behalf of the Secretary to the Katsina State Government, wrote of Facebook: "We pray to God to have mercy on him and forgive him Amen. May God give his parents the patience of this loss. We are praying for God to have mercy on our parents and the rest of the muslim community.
"And when ours comes, may God make us die in good faith, amen".
The All Progressives Congress in Katsina also sent a message of condolence to Mangal.