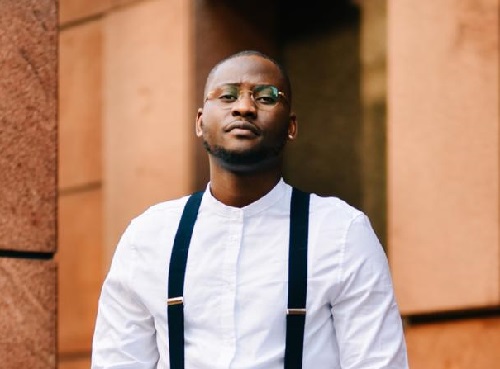 Iyke Bede
Following a slew of singles released earlier this year, D'Luxe Management artiste, Umughare Aghogho Prosper, aka Holmes has revealed that he is working on his debut extended play (EP).
According to him, he has recorded 17 tracks from which a handful will be picked for his upcoming project. Within the lockdown period, he collaborated with the likes of Davido on 'Love', and DJ Neptune on his recent single 'Finally' amongst others.
With his career kicking off professionally in 2019 under Addictive Music Worldwide music record label, his signing with D'Luxe aims to increase his music reach and amplify his impact on the local and international music scene. With the renowned talent manager, Franklin Amudo at the helm of affairs at D'Luxe, it is almost certain that this goal will be attained soon.
"Holmes is one of the projects we started with this year, about four months ago. We saw the talent, and we saw the opportunity to work with someone that is hungry enough to get to the next level. I believe that his personality and the way he has been able to dig in deep to give us different vibes is key."
Although veering from working with established acts like he has done in the past, Amudo expressed confidence in working with Holmes. He also notes challenges, and the role information technology plays towards attaining set goals.
Optimistic, Holmes is looking to work at a breakneck pace to churn out materials. Coupled with his unique process of making music, he sees himself as one of the top stars to emerge from the continent in the next 10 years.
"We started together, and hopefully, we are going to get there together. I believe that people that have been working with the management years ago started like me. It is based on the relationship between them and the label. We will keep doing this like a family. If we are going to get there, it is going to be through longevity and lots of positive outcomes."
The untitled EP is expected in the first quarter of 2021.