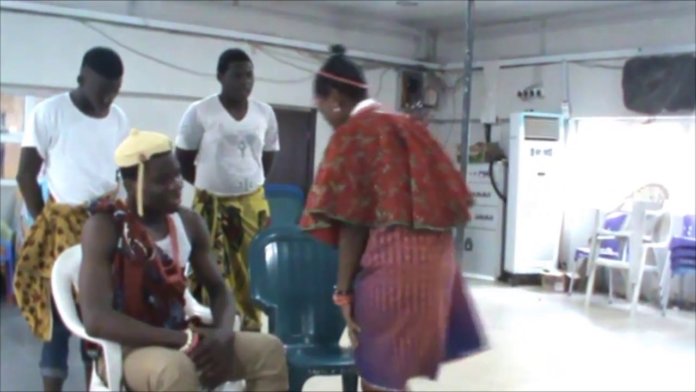 Chiamaka Ozulumba
Princess Kodili Ogbonna, in a determined bid to literally feed Nigerian younger folks, has released three books in a row.
The booklets: Sofunwa (an African drama series), Torquise Blue and a Collection of Poems, are the products of the budding writer, who hails from Oguta, in Imo State.
Perhaps drawing from her local setting, lots of her works are cast typically in traditional African society with marine and hilly topography.
One of the booklets, Sofunwa which means Tell Us in Yoruba and Only Child in Igbo is a story of a kingdom that was afflicted with a plague of leprosy. Almost like a pandemic, the affliction had claimed many lives until the oracles revealed that the only cure is for the princess of the kingdom to go on a long journey into the hilly forest.
Guarded by soldiers and palace guards, the princess eventually arrives at the mystery destination, but not without mystic tragedies that led to the sudden insanity of the guards and their eventual deaths. But the princess eventually got some mystic waters which she brought back to the community after what looked like a journey of no return.
The king had feared that the princess will not return. But she did and the mystery water she brought became the anointing spray that saved the community from the deadly effects of leprosy.
All is well that ends well, as the princess ends up finding a husband and the play ends with the marriage of the princess; all to prove that African societies have their problems just as they have their solutions.
The love tangle in Torquoise Blue is a tale that is bound to hold the younger folks captive. The fate and fortunes of two sisters: Jodie and Vie Nwachukwu are clearly indicative of the experiences of young folks as they try to find love and life's bearing.
In A Collection of Poems, there are a litanyshort poems that discuss a variety of issues including African values, culture and mores.
One of the poems, Black Woman is a eulogy of a typical African woman. Ogbonna notes that an African woman is a complex mix of "beauty and sophistication" .
The poet further celebrates the African values in the work, Festac where she also criticises the abuse and degeneration which the Festac residential estate has been reduced to.
The poem SARS mirrors the great crisis that befell the Nigerian nation as a result of the protests against the operations of the now defunct special police formation-Special Anti Robbery Squad (SARS), stressing that it "knee-knocked" the country.
Princess Ogbonna's poetry collection accommodated the global pandemic called COVID-19 which has continued to ravage the world. Lamenting the pangs of death, false information and the issues of effective Vaccine, that came in the trail of the pandemic, Ogbonna believes that the scourge, like a phase, will pass, to the reprieve of humanity.