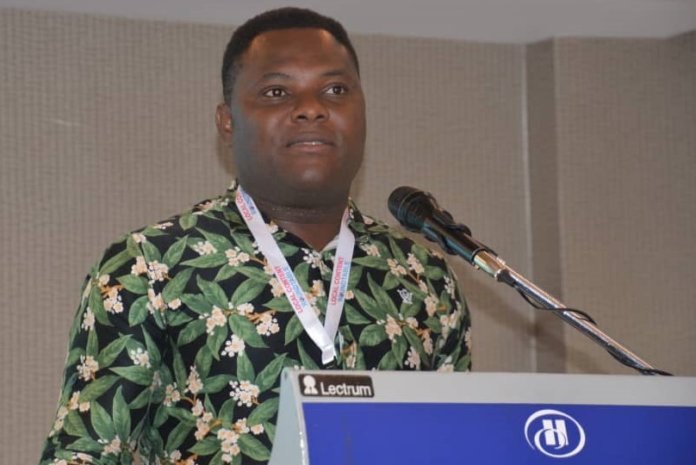 Mary Nnah
It's no longer news that the COVID-19 pandemic outbreak has dealt a blow on the year 2020. Many dreams and aspirations were stalled, programs and activities were suspended due to COVID-19 precaution measures.
African countries have the potential to benefit from digitisation in various development domains. For such to survive, the African states and actors have to take the stand to facilitate the future, enabling environment, enhance learning, and discussions creating opportunities.
The African ICT Foundation (AfICTF), an independent nonprofit and non-partisan research, educational, and consultancy organisation with a vision to formulating, evaluating, and promoting ICT and telecom policies aimed primarily at creating job opportunities, accelerating innovations, and boosting productivity to spur growth in the African economy is on a rescue mission in 2021.
Emmanuel Bassey, Executive Secretary of AfICTF said his organisation's aspiration for 2021 among others includes Digital Youths Inclusion.
To this he said, "African should think big on digital development. The current incremental pace of social and economic advancement will deny the African youths expanding population the opportunities to live up to their expectation.
"The African ICT Foundation will offer a chance to disrupt this trajectory -unlocking new pathways for the rapid growth of our economy, skill enhancement and innovations, job creation, and unimaginable access to services in the coming year."
"These activities include: DigitalMusic4Development (DM4D) and Global Medical Research, Bassey said, adding, "DM4D was suspended in 2020 due to the COVID-19 pandemic outbreak. DM4D initiative is about exposing youths and others to digital music productions as a sustainable source of livelihood.
"The initiative will help them learn the sounds and meanings of words while allowing them to practice self-expression. For youths and women, DM4D will help strengthen memory skills."
"It's often said that "health is wealth" the African ICT Foundation will pay close attention to healthy living ensuring the second wave of COVID-19 pandemic outbreak is reduced at all cost while commencing a Novel approach to the treatment of Sickle Cell Diseases and related hemoglobin disorder", he noted further.
The African ICT Foundation is an African-centric organisation governed by a diverse Board of Trustees of African Origins dedicated to ensuring that the Foundation actualized its mandate of affordable and reachable ICT and broadband internet for Africans everywhere.
The foundation runs through a secretariat based in Nigeria with other offices in Africa with a team of policy analysts, researchers, and fellows including authors and recognized experts in the fields of telecommunications, public policy advocacy, economics, tax policy, trade, privacy, cyber-security, entertainment, and life sciences, among many others as board members and have consistently made efforts on the public sector skills development and empowerment among youths, women, and others both in the remote areas and underserved urban neighborhood in Africa through our Learning Management System (LMS) as well as our Digihub.