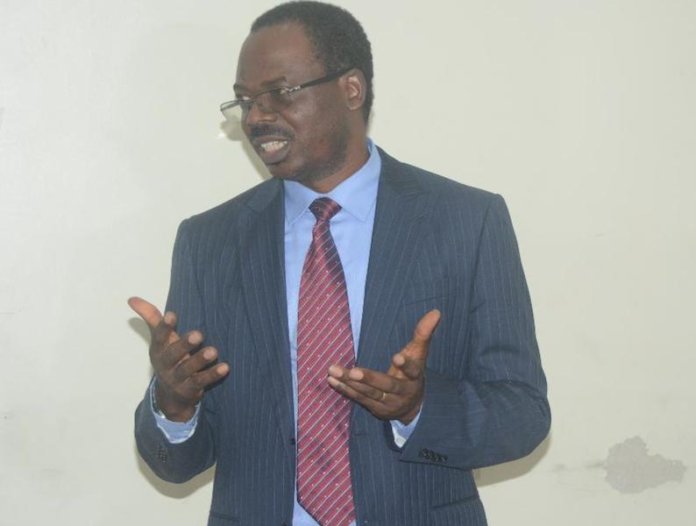 Group Chief Executive Officer of Solewant Group, Mr. Solomon Ewanehi, in this interview speaks about how the Nigerian content law has helped indigenous companies in building capacity in order to handle complex projects, as well as the impact of COVID-19 on the oil and gas industry. Peter Uzoho brings the excerpts.
What support have you received from the federal government and how has it helped the growth of your business?
Solewant is grateful to the federal government of Nigeria for a number of policies and these policies have helped in the growth of our company.
The Nigerian oil and gas industry is evolving at the back of the need for the continuous production in the face of dwindling oil prices. During the period of positive price trend, oil exploration and production companies have opted to procure services from companies around Europe and Asia without the thoughts of establishing factories or manufacturing plants and R&D centres locally such that the bulk of the billions of US-dollars expended in the industry annually rarely manifests in our economy.
In the face of the oil price fluctuations, these trends must be reversed and production and exploration companies be mandated to build local capacity. The Federal Government passed into law the NOGICD Act ("the Act") which was aimed at ensuring increase in the amount and value of local content input in the Oil and Gas value chain. The objective of this is to build capacity and retain a good portion of the annual Oil and Gas spend in-country by enhancing and promoting the development of local content in Nigeria's Oil and Gas Industry.
The ultimate goal is to have companies in Nigeria, which possess capabilities that are highly valued and demanded by oil and gas companies operating on the world scene. Since the passage of the law and the establishment of the NCDMB, there has been a significant increase in the volume and value of local companies participation in the Oil and Gas industry projects and contracts. But with still very few (in fact too few) pipe milling companies in the country, SOLEWANT NIGERIA LIMITED after commissioning of the multilayer pipe coating plant, pipe coating laboratory and CWC plant, we are now investing in an LSAW pipe milling plant, also situated in our industrial area, Eleme-Onne, Rivers States Nigeria, the hub of the oil and gas activities in Nigeria.
In what ways has the local content law assisted Nigerian companies?
Our industrial area today is a direct product of the local content policy. The Executive Secretary of the NCDMB commissioned our facilities in 2016 and have since then been of immense support for the utilisation and further development of the facilities.
How many youths do you intend to engage now that you have resumed operations after the COVID-19 lockdown?
The impact of the COVID-19 has been disastrous to oil and gas operation and the entire nation's economy at large. During the several weeks of nation-wide lockdown, a good number of persons that are direct to our operations were working from their various homes. However, activities are returning to normal and operations within the oil and gas sectors are starting to pick up. We are currently executing several projects within our facilities and over 100 persons are back to work full time. We are also positioned strategically to participate in some of the upcoming key projects in the industry and we shall be employing (directly and indirectly) over 400 persons within our Port Harcourt locations and other parts of the country before the end of quarter one in 2021.
What are the objectives of Solewant's Open Day?
The purpose of the Solewant Open Day is to re-emphasise our capacities and competence to our numerous clients and prospects. The event allowed for various leaders in the oil and gas industry to have a first-hand technical information of our facility by having interactive tours and demos of various sections of the facility, have discussions with our Original Equipment Manufacturers ( OEMs) -Selmers BV of Netherlands and foreign partners (Shawcor Group of Netherlands). Attendees were informed on our past project experience, ongoing projects within the facilities, and our readiness for the execution of future projects within the oil and gas industry.
How are these pipe coating and pipe milling plants relevant to the oil and gas industry?
One of our objectives is to continuously develop in-country capacity and to fill the existing gap in the oil and gas sector while fulfilling our promise of providing end to end Engineering, Procurement, Construction and Installation services to the Oil, Gas, Manufacturing, Chemical and other Industries in Nigeria.
Our operations are an integral part of each process stage in the oil and gas industry, from drilling and completion of exploration and production wells to transportation to refineries as well as in distribution networks carrying hydrocarbon fluids and natural gas. So, we provide EPC service required throughout the process.
What impact has your products made in the sector?
We use oil and gas products every day in Nigeria and pipelines are the safest way to deliver these products from source to point of need. Quite frankly, we rely on oil and gas products to meet most of our daily energy needs along the oil and gas value chains. So, our line pipe milling, coating and construction solutions that we offer to the oil and gas onshore and offshore project execution assists to increase-in country capacity in line with the objectives of NCDMB, enables project owners to save time and minimize costs due to quick turnaround and delivery time, employment generation and foreign exchange conservation.
In what ways are your products better than other pipes in the sector?
We all know that successful oil and gas product management depends on identifying the need and wants of the project owners. Presently, some upcoming onshore and deep offshore projects require high tech products and services because of the nature of the terrain where these pipeline facilities are being installed. So, we offer very reliable and efficient solutions in a way that is 'better' than competitive offering. SOLEWANT Group is strategically positioned to provide an end to end solution to oil and gas companies by providing world class Engineering, Procurement, Construction and Installation solutions to help our clients deliver projects on schedule and within budgets.
For instance, apart from our state of the art pipe coating Laboratory located at our industrial area, our multilayer pipe coating plant is designed and produced to provide pipe double joint coating solution for deep offshore, First class EU 3D manufactured plant equipment. Currently, we are utilising our well-equipped fabrication shop to deliver several 36" pipeline spools for ExxonMobil. You will agree with me that we have suffered from inadequate local capacity in the Oil and Gas Industry particularly in the areas of in-country value addition. To address this gap, the Nigerian Content Development and Monitoring Board (NCMDB) was set up to drive local content and provide direct impetus to the existing oil and gas laws and regulations that support local content development.