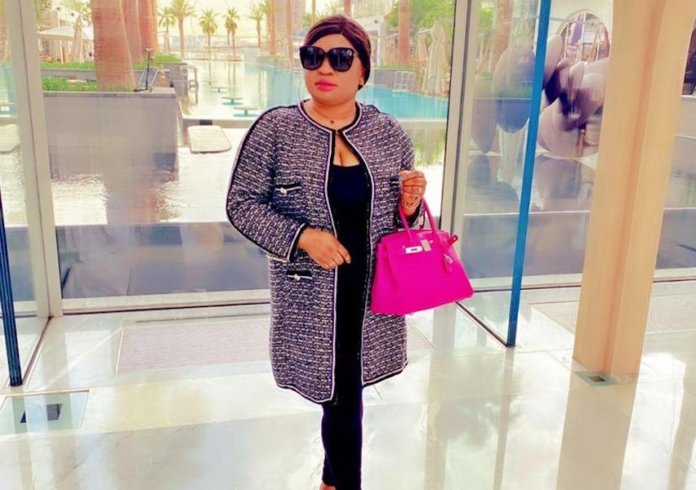 Mrs. O is a producer, fashion stylist and entrepreneur. She is the founder and Creative Director for 'Anikeade Ologe' a contemporary fashion brand based in Dubai, UAE.
Born Oluwapamilerinayo Hannah Ogunba in Lagos, Nigeria but from Ondo state. Talking to our reporter, she said her love for fashion and luxury items began when she was in her teens. "I used to sit in church drawing dresses on the Sunday bulletin" she said. "But watching my mother was my biggest inspiration, she used to make the most ornate and beautiful pieces and hand-made patterns for us and she had an incredible collection of threads and buttons". "I remember watching her in awe, and saying to myself that i wanted to be a fashion designer and stylist" Mrs. O said.
Mrs. O said launching her fashion brand was challenging. "It is the most fulfilling thing to have a desire in your heart and the conviction that if you set out and believe in the art you create, you will go farther than you hoped" she said. She said 'Anikeade Ologe' was birthed in her first year in University. It started out as me having fun picking out dresses and tops for my friends to wear to school events, and eventually getting paid by some to style them.
She said that asides a love for fashion it was always fulfilling hearing her friends express how powerful and beautiful her styling and clothes made them feel. "It was then i realized that I could turn this into a full time career" she said. She went further to say that her greatest fear in life is not being able to live her dreams. "I never want to be afraid to live and limit myself by letting fear limit me".
She advises emerging skin care enthusiasts, designers and stylists; "Be inspired to be the best by being outstandingly yourself". So always make sure you maintain your uniqueness so your work will always stand out.
Mrs. O is the founder of A & O Records and also the CEO of BPH Beauty World.