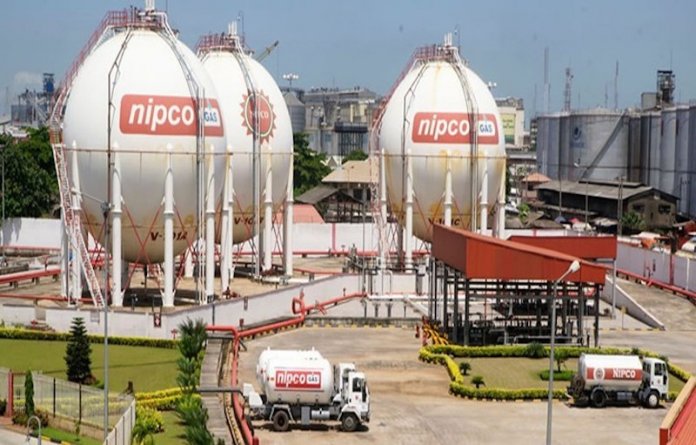 Goddy Egene
Shareholders of NIPCO Plc, a major player in the Nigerian downstream oil sector, have approved the total dividend of N563 million recommended for the financial year ended December 31, 2019.
The dividend, which translates to N3 per share, was approved with a bonus share of two new 11 Plc shares for every 1,000 shares held by NIPCO shareholders at the 16th annual general meeting (AGM) in Abuja.
Speaking at the AGM, the Chairman, NIPCO Plc, Chief Bestman Anekwe, said the dividend was recommended by the board of directors in view of the remarkable performance of the company.
"Our strong performance was the result of the successful execution of our strategic plans, increasing efficiency in our operations and the commendable efforts of our talented and resourceful employees led by an outstanding management team," he said.
According to him, even with the prevailing difficult environment in the downstream sector in the 2019 financial year, NIPCO was able to make a turnover of about N280 billion and a profit after tax of N1.3 billion.
Anekwe said the extension of the ownership of 11Plc (formerly Mobil Oil Nigeria Plc) personally to NIPCO shareholders was to give them a sense of belonging.
In 2017, NIPCO Investment Limited, a wholly-owned subsidiary of Nipco Plc, bought ExxonMobil's stake in Mobil Oil Nigeria Plc, which was later renamed as 11Plc.
According to the chairman, the bonus shares issue is to reward shareholders for the confidence reposed in the management and for their dogged belief in the brand.
He said the company had strived to operate its business with a strong focus on the safety of the employees and the communities in which it operates.
"This is a number one priority. In 2019, we achieved our goal of zero fatalities without any serious accidents in our operations. We have strengthened our compliance with H.S.E policies and our Safety Model.
"Our company received a special recognition as the 'Best Health Safety & Environment Compliant Operator in the Hydrocarbon Industry' within the Lagos Port Complex," he said.
Anekwe disclosed that the company upgraded its distribution system at the Apapa Terminal, adding that it had further created value by strengthening and expanding its LPG operations through the deployment of skids across the country.
According to him, the company plans to further enhance its position in natural gas distribution and expand its LPG operations, especially in the northern part of the country by inviting offers from reputable land owners for the installation of LPG skids and establishment of gas plants.
"We also plan to increase our LPG sales from our depots to further entrench the use of cooking gas all over the country. We are determined to sustain our robust performance in the coming year and assure our shareholders of continuous value addition to their investment," the chairman said.