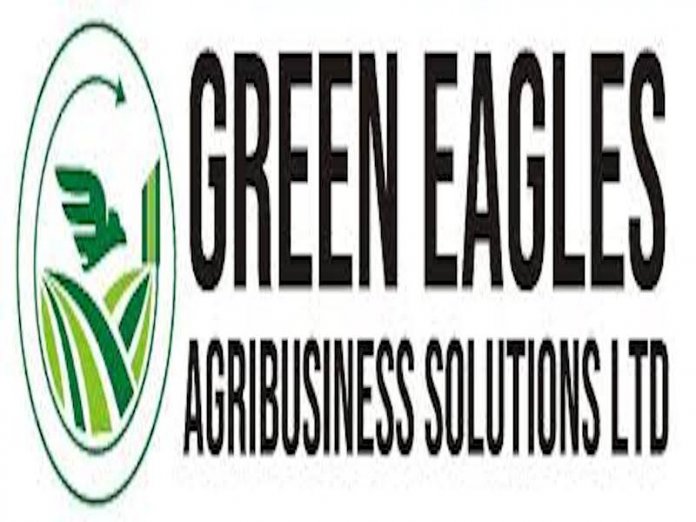 Hamid Ayodeji
The management of Green Eagles AgriBusiness Solutions Limited has disclosed its preparedness to drive economic diversification as well as a sustainable ecosystem with the execution of an initiative called, 'The GreenWealth Project.'
The project aims to establish Integrated Farm Estates (IFEs) in every Local Government Area (LGA) within Nigeria.
The Chief Executive Officer, Green Eagles AgriBusiness Solutions Limited, Taiwo Oluwadahunsola, during the programme, which held in Lagos recently, pointed out that the firm's solution would help achieve a rapid increase in crops and livestock supply at significantly lower production costs.
According to him, the firm was supplying cottage processing industries within the IFEs as it adds value to farm products upon harvest and for efficient application of waste to wealth integration of crops and livestock.
"These cottage industries would enjoy direct linkage to the whole food value chain; including guaranteed markets and export. Our solution would also create a sustainable livelihood for at least three million rural dwellers and youths whilst deploying agribusiness for an annual Gross Domestic Product (GDP) of up to four hundred and two trillion Naira, which is a growth into a sustainable developed national prosperity," he said.
Speaking further, he said: "We work with experienced veterinary doctors, agronomists, plant pathologists, and soil scientists conversant with the best global practices. These experts would constitute a management portal created to facilitate timely intervention against disease outbreak in the IFEs.
"We are collaborating with agricultural research institutes to develop solutions to our nation's food and income deficit as our research shows that agribusiness can contribute up to four hundred and two trillion naira if bring key innovations, industrialisation and commitment to play at national scale."
"This initiative also helps in strengthening the Naira and invariably increase the purchasing power of every Nigerian as there has been the crucial need for an economic diversification. Also, in order to secure the investment of our stakeholders we work with reputable insurance companies to provide comprehensive insurance plans at all stages of the value chain.
"We are persuaded that Lagos State Cooperatives can play a vital role in the achievement of the Green Wealth objectives as well as provide tremendous benefits to all individual members in terms of decent return on investment, lower food prices, a strengthened Naira and increased purchasing power of every Nigerian worker," he concluded.
Also speaking at the event, the Permanent Secretary, Lagos State Ministry of Commerce, Industry and Cooperatives, Dr. Bolajoko Balogun, who was represented by the Director, AgriBusiness, Lagos State Ministry of Commerce, Industry and Cooperatives, Osi-Efa Akinbayo, revealed that the Lagos State Government is taking necessary measures to ensure that the required economical resources are channeled towards achieving the goal of food security in the state and country as a whole.
Balogun said: "This administration is seeing to it that there are enabling environments and policies which aid exportation of farm products, thereby boosting our foreign exchange rate and also growing the nation's GDP.
Also, we have executed a trust fund initiated for youths to be enabled to venture into the agricultural space and thrive as this would reduce the rate of poverty and unemployment in the ecosystem."