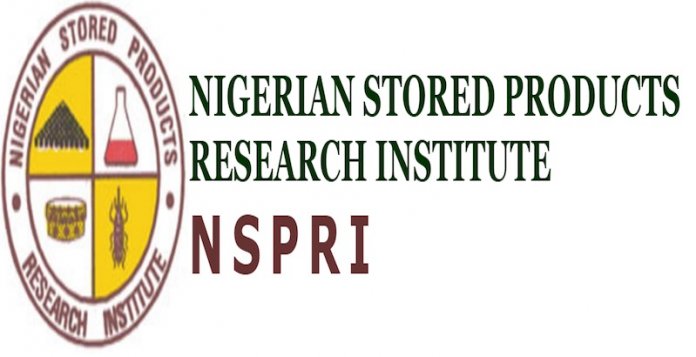 Ibrahim Shuaibu in Kano
The Nigerian Stored Products Research and Research Institute (NSPRI) in collaboration with Shabewa Nigeria Limited has trained farmers from the seven North-west states on how to avert post-harvest loss.
The Director General of Nigeria Stored Products Research Institute, Dr. Patricia Onoghote Pessu, said the participants were selected from the north-west geopolitical zone, saying the training held in Kano aims at training them on food storage as well as how to avoid post-harvest loss.
The Director General represented by Senior Research Officer of the Institute, Adu Emmanuel Adeyemi, disclosed that the primary objective of the workshop was to disseminate vital information to the farmers on post-harvest loss.
According to him, the training would also improve productivity of small and medium scale farmers and improve value addition along the priority of value chain.
According to him, 20 participants were trained on how to maximise profits by recycling the leftover of their farm produce and storage techniques.
The Director General added: The reports we have now in terms of agricultural loss is not good. Farmers lose a lot of their farm products because of poor storage."
In his remarks, the Chairman of House of Representatives Committee on Agricultural colleges and research institute, Hon. Munnir Agundi, explained that the training was meant to train farmers on how to improve their produce by minimising the loss during and after harvest.
In his remarks, the Managing director of the Shabewa Nigeria, Mr. Jamilu Ahmed Shabewa, thanked the participants and other key stakeholders that supported the workshop.
He assured that the workshop would continue across all the geo-political zones to equip the participants with vital information about post-harvest activities.
At the end of the workshop, farmers were given spraying machines, fertilizer and cash support to each of the participants.
Mrs Hafsat Jamilu from Kano state, expressed appreciation to the organisers of the workshop, assuring of judicious use of the products given to them.
Another participant from Kaduna state, Mr Arege Boniface and Abdullahi Bazanga from Zamfara state, said the workshop has reshaped their knowledge on the challenge of post-harvest loss.