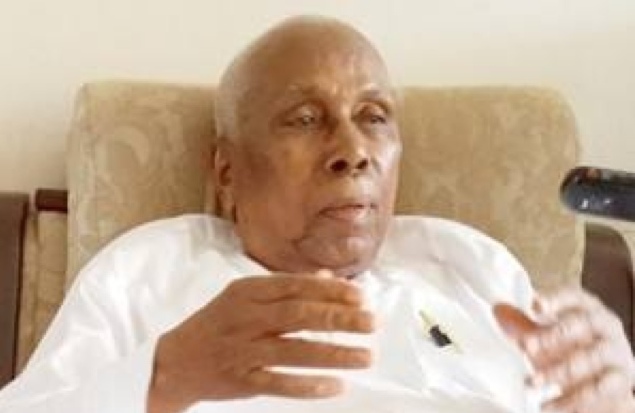 Peter Uzoho
A former Permanent Secretary in the Federal Ministry of Education, Ahmed Joda, has blamed northern leaders and the people of the region for the high rate of out-of-school children in the region.
Joda said the inability of the north to take advantage of the scholarships offered by the federal government in the past decades, like their southern counterparts, was the major contributor to the education imbalance against the region.
In an open letter he wrote yesterday from Yola, Adamawa State capital, to the Minister of Education, Malam Adamu Adamu, Joda, who said he became a permanent secretary in 1971, stated that the 12 million out-of-school children existing in the country as quoted by the present administration can be found in the north.
He said his open letter to the minister was his contribution to a previous one written to the minister by Nigeria's Ambassador to Mexico, an intervention he said would help the minister in addressing the education crisis facing the country.
Presenting figures, which showed how the southern states took school enrolment far more serious than the north, he said there was need to relate those figures to the known education crisis in Nigeria today.
The elder statesman recalled that in about 2012, former President Goodluck Jonathan had lamented that there were 10 million out-of-school children in Nigeria, stating that that meant that those out-of-school children were in Northern Nigeria.
He said: "President Muhammadu Buhari has been quoted as saying that the figure of out-of-school children in the country is now 12 million, meaning the figure has grown and is likely to continue to grow.
"I know that from 1973, funds for the preparation for the UPE (Universal Primary Education) were being paid to every state in the country not only for building the schools that would be needed but the expansion of teachers' training facilities and the provision of teaching materials.
"After the elections that brought President Obasanjo, the Universal Basic Education was introduced and money was being transferred to every state of the federation. It is now 20 years since the introduction of the UBE programme and that much money has been expanded.
"We must ask the question, where are those millions of out-of-school children to be found? Obviously in Northern Nigeria! We have been spending money in the belief that we are providing education for every one of the children we bear for 50 years without making progress.
"Who is to account for what has been happening and is continuing to happen? Surely the fault lies with us. And by us, I mean us in Northern Nigeria – both the leaders and the led".