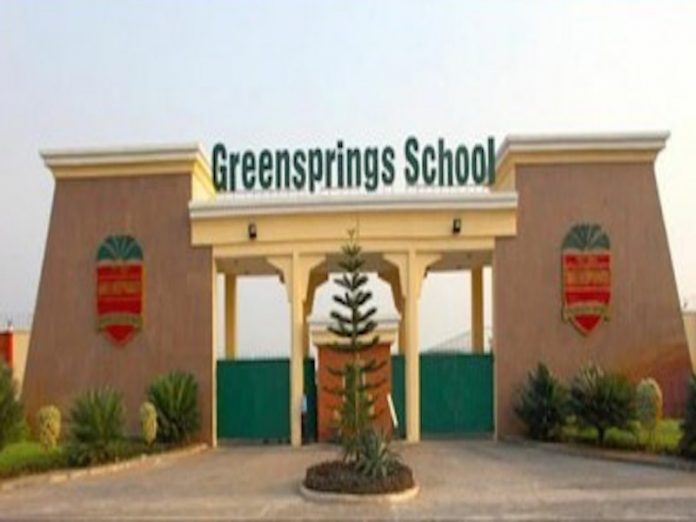 The IB Diploma students of Greensprings School have won scholarships that amount to $4.7 million from top universities and colleges across the world.
The Dean of IB Diploma, Mr. Olubunmi Solola, who announced this, said this is the second consecutive year that students of the school have won a huge amount of money from scholarships.
"Last year, our IB Diploma students were admitted to the universities and colleges of their choices, and they were awarded a sum of $1.3 million worth of scholarships. We are extremely happy that this year our students got almost four times the amount of last year's scholarships. This accomplishment shows why a growing number of students all over the world are ditching A-Level schools for IB Diploma schools, as reported in the Independent Newspaper," he said.
Solola added that Greensprings' IB Diploma students attained such feat because of the robustness of the programme. By the standard of IBO (the organization in charge of IB Diploma), aside from learning the main subjects, students are groomed to acquire essential life skills such as discipline, confidence, self-motivation, time management, among others. Unlike A-Level schools in Lagos and across Nigeria, he said IB Diploma schools expose students to three core elements of its rich curriculum. "These elements are Theory of Knowledge (TOK), which helps students reflect on the nature of knowledge and on how they know what they claim to know; the extended essay, which is an independent, self-directed piece of research, finishing with a 4,000-word paper; and creativity, activity, service (CAS), which is a community service project.
"Going through these core elements of the IB Diploma curriculum prepares the students for life in university; it also makes the world's top universities and colleges to prefer students of IB Diploma over students of other post-secondary-school programmes."
The Greensprings IB Diploma school is located in its Lekki Campus, which was purpose-built with ultra-modern teaching and sports facilities. To mention a few, some of the world's top tertiary institutions that Greensprings IB Diploma students are admitted into include the University of Manchester, King's College London, University of Leeds, University of Alberta, University of Toronto, University of Warwick, among others.
The duration of the programme is two years and as it is required in many A-Level schools in Lagos and all over Nigeria, students seeking admission into IB Diploma must have five credits in their O'Levels (GCSEs, IGCSEs or WASSCE).