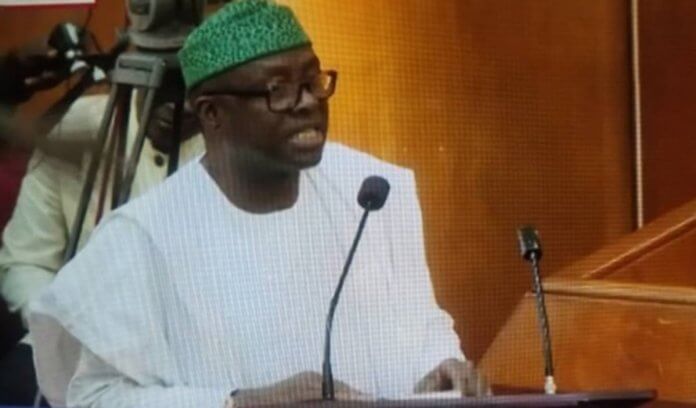 By Ndubuisi Francis
The federal government on Thursday signed a Memorandum of Understanding (MoU) with multinational professional services company, Ernest & Young, the preferred transaction partner for the planned concessionning of the Calabar and Kano Special Economic Zones (SEZs).
The agreement was signed in Abuja by the Minister of Industry, Trade and Investment, Chief Niyi Adebayo, and the Director General of the Bureau of Public Enterprises (BPE), Mr. Alex Okoh, on behalf of the federal government, while Mr. Damilola Aloba signed for Ernest & Young.
The National Council on Privatisation (NCP) at its meeting of June 12, 2018 approved the reform of the two Special Economic Zones (SEZs).
Ernest & Young, the transaction adviser, was selected through a competitive tendering process.
A total of nine firms were shortlisted from the national database to compete for the provision of transaction advisory services for the reform of the two SEZs.
At the event, the BPE DG said getting the transaction advisers was borne out of a determination to help concession the two federal government-owned outfits, which have been sub-optimally managed.
He said: "What we are looking at is to have a three-tier structure for the concessioning of the two outfits. One is the selection of a property ownership company that will have the legal ownership of the two outfits (economic zones). We will then approve a concessionaire through a competitive bidding process which Ernest and Young will guide us through, and then the concessionaire will sign a management company that will be in the process of managing the tenants and all the people who are going to be operating there."
According to him, essentially, the property ownership company will own the legal title, while the concessionaire will develop the internal infrastructure and the management company will be the entity that will interface with the various tenants.
He stated that the BPE would sign a very watertight concessioning agreement with the eventual successful concessionaires for the SEZs, which will ensure that all the developmental objectives of the economic zones are realised.
Okoh noted that the target was for the process leading to the concessioning of the two economic zones to be concluded within nine months.