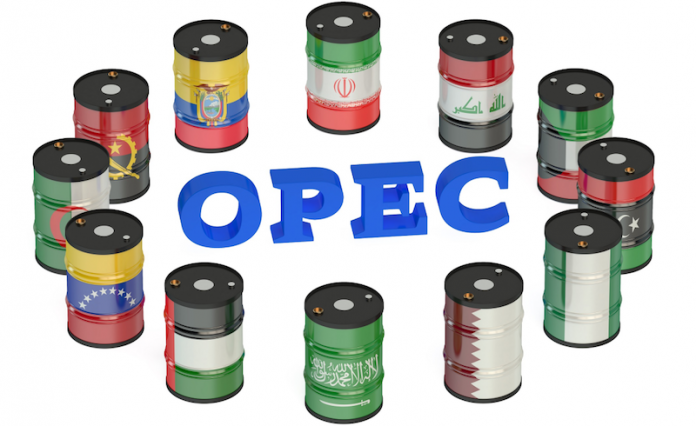 Chineme Okafor in Abuja
The Organisation of Petroleum Exporting Countries (OPEC) has said that refineries in Africa can only meet half of the continent's total daily demand for refined petroleum products, adding that their existing capacity utilisation is at 60 per cent.
Although OPEC did not disclose the content's total daily petrol consumption volumes, it however indicated that refinery capacity on the continent remained far below her oil demands.
It stated this in an address by its Secretary General, Dr. Mohammad Barkindo, during a ministerial roundtable of African oil ministers co-hosted by Senegal's ministry of petroleum and the International Energy Agency (IEA) via videoconference.
Barkindo, noted that the outbreak of Covid-19 though minimal on the continent, has however impacted the revenue bases of its oil producing nations.
He also stated that Africa contributes less to global greenhouse gas warming, but suffering more from its impact on the environment.
"The world continues to battle the ravages of the Covid-19 pandemic, which has now surpassed 10 million cases worldwide and has taken more than a half-million lives to date. Africa currently has nearly 300,000 cases and has suffered almost 6,000 casualties.
"In addition to the grave health crisis, the after-effects of the pandemic have been vast and far-reaching, resulting in one of the worst global recessions in decades. Africa has been severely impacted, particularly in its financial, energy and public health sectors.
"According to the OPEC Secretariat's latest forecast, the continent's GDP is expected to contract by 2.5 per cent in 2020, and major institutions have warned that more than 20 million jobs could be in jeopardy across the continent," said Barkindo.
According to him, the situation is even more acute when it is considered that oil and other hydrocarbons make up more than 20 per cent of the Gross Domestic Product (GDP) of the top 10 African economies.
"These adverse conditions have led to a loss of operating revenue, dwindling investment capital and a slowing of economic diversification effort," he noted.
He further explained that continent is blessed with a wide array of natural resources, particularly oil and natural gas, but that the fallout from the pandemic has kept Africa's petroleum industry from reaching its full potential.
"Refinery capacity on the continent, for example, remains far below oil demand, and the utilisation rate of the existing capacity, at around 60 per cent, can cover only half of the daily consumption.
"Energy poverty is another issue that remains at the top of the global agenda, particularly on the African continent, and further progress is now being put at risk due to the impact of Covid-19. This is exacerbated by the intertwined challenges of energy poverty and climate change," he explained.
According to him: "In Africa, although it contributes less than two per cent of CO2 emissions, climate change poses a real challenge and further complicates food security and energy poverty in the absence of adaptation and appropriate mitigation measures.
"Extreme climate patterns are projected to have devastating impacts on the African economies, potentially affecting the GDP of the entire continent through reduced agricultural yields, lowered productivity and human health impacts, not to mention intra-regional migration.
"Millions of people on the continent still lack access to electricity, and progress on access to clean cooking fuels and technologies is too slow. In Sub-Saharan Africa, 47 per cent of the population have no electricity. The number of people without access to clean fuels and cooking technology has even increased, owing to rapid population growth."
Barkindo stated that going forward, the key to growing investment in Africa's energy sector would require a combination of a sustainably stable oil market, good governance, transparency and broad stakeholder support.
"There is also positive momentum on the supply-side with the historic OPEC-Non-OPEC ministerial decisions in April and June providing much needed support to the market balancing process.
"We are moving in the right direction, but we must remain vigilant in order to address a forecasted contraction in global oil demand of around nine million barrels per day for 2020. We are not out of the woods yet. This is a massive undertaking, and we need all industry stakeholders to contribute," he said.