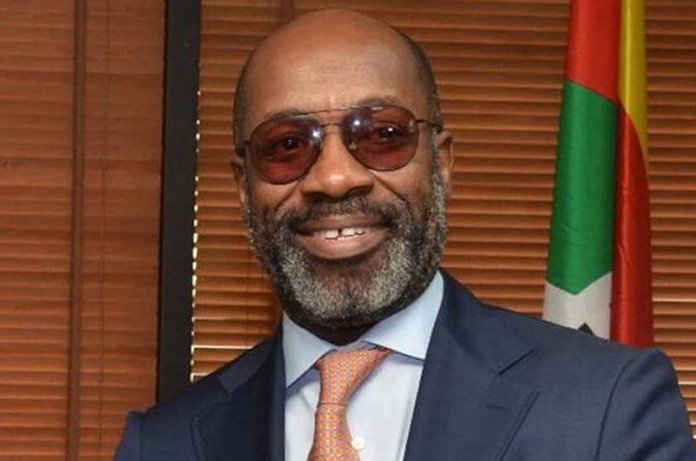 Emmanuel Addeh in Abuja
A former Chief Operating Officer (COO) of the Joint Ventures and Business Development, Nigerian National Petroleum Corporation (NNPC), Mr. Roland Ewubare, has thanked President Muhammadu Buhari for accepting his decision to resign from the corporation.
Ewubare, before quitting last week, was also a Group General Manager, National Petroleum Investments and Management Services (NAPIMS) and Managing Director of the Integrated Data Services Limited (IDSL), a seismic data acquisition company of the corporation.
The lawyer, an indigene of Delta State, however attributed his decision to leave the NNPC on the need to join his family outside the country, due largely to his absence in the last five years from his loved ones.
Ewubare had also refuted insinuations that he threw in the towel as a result of disagreements with the current management of the corporation led by Mr. Mele Kyari.
The former COO, upstream, was saddled with the additional responsibility for business development, besides managing the group's ventures before he quit.
In a number of tweets on his twitter handle yesterday, Ewubare acknowledged the president for giving him the chance to serve the country, through the national oil company.
"My deep and profound gratitude to His Excellency, President Muhammadu Buhari for accepting my resignation after giving me the opportunity to serve @NNPCgroup and Nigeria for 5 worthy years. Forever grateful to Mr President. God bless Nigeria. God bless @MBuhari" he stressed.
Ewubare also lauded the current Group Managing Director (GMD) of the corporation, Kyari, describing him as a brother and loyal friend.
"Forever grateful to my GMD, my elder brother from another mother, a friend and a quality human being of the highest dye @MKKyari.
"You were an amazing boss and I will forever cherish our time together. I learnt so much from you about kindness, loyalty, friendship and leadership," he tweeted.
Earlier, he had said Kyari was very supportive, noting that he had nothing against the GMD of the corporation.
He said: "I'm leaving to return to my family in the United States. I have been in NNPC for five years, mostly away from them. With the pandemic, I can't travel to visit them and they can't come to visit me.
" It's tough. At the core, I'm a family man- stepping down solely for personal family reasons. That's the truth".