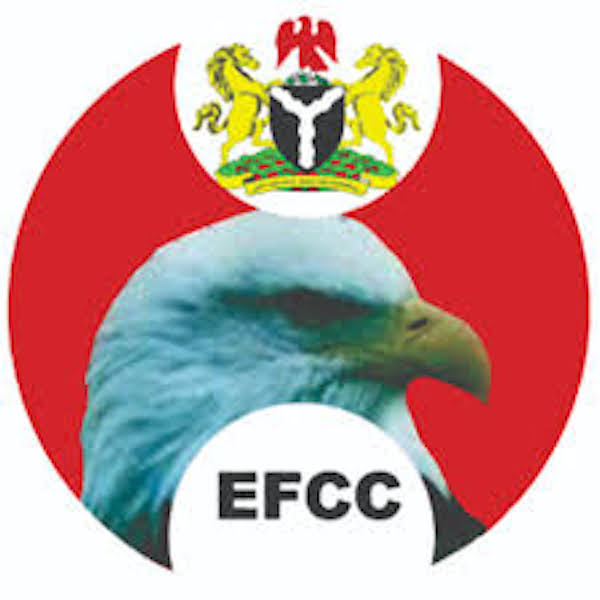 By Emmanuel Ugwu
The Economic and Financial Crimes Commission (EFCC) should tread with caution in its scrutiny of security fund disbursements by governors to avoid compromising security in various states.
Youth leaders under the aegis of Coalition of South East Youth Leaders(COSEYL) expressed their concern in a statement signed by the President General, Hon. Godluck Ibem and Secretary General, Kanice Igwe.
The group contended that nobody would have the moral right to blame governors for any security lapses, if as chief security officers of states, governors were no longer free to disburse security votes to meet prevailing security challenges.
Citing the "media trial" of Senator Theodore Orji by the EFCC over the disbursement of security funds when he was governor of Abia State, the group noted that there was an extant law which confers governors with the right to disburse security votes as deemed fit.
Orji, who is the Senator representing Abia Central, is being investigated by the EFCC based on a petition against him alleging financial impropriety during his tenure as governor of Abia State between 2007 and 2015. The anti-graft agency has so far not charged him with any offence.
Since the EFCC has not come out to say that it had concluded its investigation, COSEYL which describes itself as the umbrella body of all the youth organisations in the South-east zone, said that it was appalling that some elements in the anti-graft body were bent on finding Senator Orji guilty before trial.
Making reference to a recent screaming headline in a national daily, 'How I blew N38.8b Security Votes in Eight Years – Senator T. A. Orji', the youth leaders said that the media trial had been taken to a ridiculous dimension as security votes were funds that governors were not required to account for.
According to them, given the enormity of the security challenge that confronted Abia during the period in question and how Orji fought hard to bring it under control it was obvious that the governor had spent his security votes 'judiciously."
"As a committed leader sworn to the constitutional oath of protecting and securing his people, Chief T. A. Orji used the security votes at his disposal to deal decisively with hoodlums, flushing them out of the state. It was during this era that the kidnap kingpin Osisikankwu was neutralised," the group said.
COSEYL wondered how security votes which were not usually accounted for in Nigeria had become a subject of EFCC investigation without any legislation lifting the privilege conferred on president, governors and council chairmen to spend security votes as they deem fit.
The group noted that under the administration of Senator Orji security agencies in Abia were adequately funded and provided with logistics to carry out their duties effectively hence the return of calm in Abia after a turbulent period of security challenges.
"Senator Orji bought and distributed brand new cars, expensive security gadgets(including armoured personnel carriers), Hilux vans and other brands of vehicles on regular basis to security agencies, to facilitate their operations in the state.
"Those calling for the Senator's head should desist from cheap political blackmail and subterfuge and channel their issues, if any legitimate one exists, to the appropriate quarters as posterity watches," .
"The youth leaders insisted that the "security exploits of Senator were widely acknowledged and his good intentions for the betterment of Abia were never in doubt", adding that every sincere minded citizens and residents of Abia could bear witness to the peace and security Orji bequeathed to Abia when he left office.
They argued that those who question how Senator Orji used the security votes given to him did not quite grasp the fact that "one of the most expensive and essentially pivotal services provided by government to the citizens is security".
"Senator Orji did his best to ensure Abians and other residents enjoyed relative peace and security throughout his tenure as governor," COSEYL said.