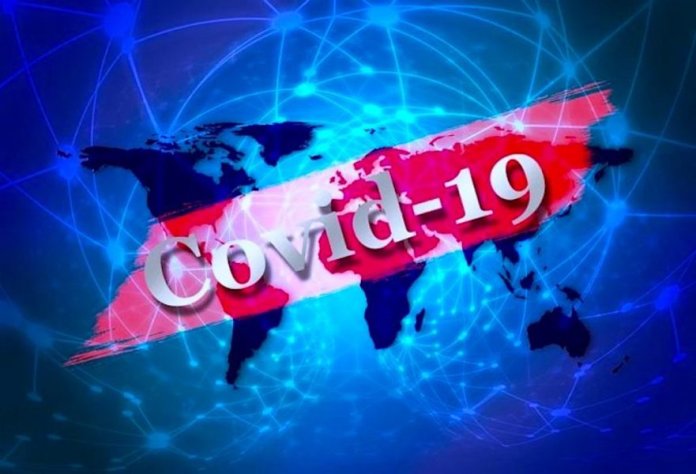 By Friday Okuwe
Nothing prepared the business and marketing world for the shocks and sweeping impact of COVID-19. No economic, political and business forecasts for the year 2020 factored the possibility that almost the entire world would be forced into a lockdown without a clear terminal date. Nations and leading businesses are on lockdown. Every government in the world is occupied with one thing: surviving and finding a lasting solution to COVID-19.
The developing countries and weaker economies cannot get assistance from the developed nations. Industries and service sectors that propel the global economy and keep the world growing and going are virtually at a standstill. The global aviation industry, the Oil and Gas sector with its associated industries and allied products are almost comatose. Professional football, the world's biggest game with its billions of fans and all its associated industries, are equally on hold. Businesses and marketing always operated on the premise that we live in a changing world and therefore the need to refine and adapt strategies accordingly.
But today businesses are caught in a sudden change. We are in a changed world, a new world and a new reality. COVID-19 is change with a shock. Marketing in all its various applications will need to undertake increasingly bigger roles and responsibilities in the Post COVID-19 world. Marketing embraces the art of designing and packaging products and services that people need to live better lives and delivering them in the most convenient and appropriate manner that will appeal to their desires and expectations.
Peter Drucker said, 'the ultimate aim of a business is to create and keep a customer'. Marketing creates and delivers value which enables businesses and corporate organizations build a community of highly satisfied, loyal and profitable customers. Customers are not just buyers and consumers of goods/services. They are not just targets for our marketing activities. They are first PEOPLE. They are people with dreams and aspirations, with hopes and fears, and with desires and expectations.
In Nigeria, as in other countries of the world, there are people who were forced into a lockdown that has had physical, psychological, social impact on them.
They are people whose means of livelihood were disrupted and have had to depend on the support of friends, well-meaning individuals and charitable organizations. They are people who were disconnected from friends, families and loved ones in the name of social distancing because staying apart is the best guarantee of staying alive. They are people who have lost loved ones either directly to COVID-19 or indirectly to circumstances and restrictions occasioned by the COVID pandemic.
A family in Port Harcourt lost their mum in Edo State because they could not get help to her on time due to the interstate lockdown. Customers are people who have lost jobs, taken a pay cut or no pay at all and are wondering what tomorrow holds for them. They are people who have missed out on profitable opportunities.
They are people who, for some time to come, cannot go to any of their favourite places like their offices, the cinema, bars and clubs, weddings, churches/mosques, barber shops, beauty salons, etc.
These are the issues that the people we classify as target customers and consumers in our brand and marketing initiatives, have had to deal with as result of the pandemic. As it appears they will continue to deal with the aftermath in the post COVID-19 era. When the heat and threat subside, the impact and upsets created by COVID-19 will still be a reality we will have to deal with going forward. Rich Lesser and Martin Reeves of Boston Consulting Group, in their paper on Leading Out of Adversity (April 2020), noted that one of the issues organizations will contend with in the post crisis era "is the enormous challenge for many parts of the economy to restore consumers' trust. Entering a restaurant, going to a store, flying, or watching live entertainment will all entail heightened levels of anxiety, which could inhibit demand well after distancing measures are lifted. Businesses will therefore need to implement confidence-building measures, both individually and collectively, just as a series of new security measures were necessary to restore confidence in air travel after 9/11".
It is a totally new world where the overriding desire of people, irrespective of class and status, is to be alive and to stay alive. 'Being alive' and the 'feeling of alive-ness' takes priority over other luxuries of life. Life, well-being and safety will form the core of the issues that will shape consumers' choices, purchase decisions, consumption patterns and response to marketing initiatives and brand activities in the days ahead. As governments find ways to restart economies and businesses resume operations, businesses will need to rethink how marketing can be adapted to re-engage and endear consumers to their corporate and product brands in a post COVID-19 world.
This discourse explores the different ways marketing programmes could be used to engage with various stakeholders, rebuild trust, stimulate demand and support growth at both corporate and national levels. 1. Refresh Organizational Purpose, Values And Vision: Marketing needs to start from the inside. Employees are the organization's first customers and internal army. Businesses and organizations should recognize that employees are not returning from vacation to resume where they left off.
They are returning from a forced lockdown where a lot happened within a short space of time. People had their confidence shaken, their convictions tested and their perspectives altered. The way they lived, worked and played also changed.
It is a new world for both the organization and its employees. A strong internal marketing programme is essential to engage employees at all levels in a strategic dialogue. Whether a large organization or a small organization with only five employees, nothing should be left to chance. First, organisations should have engaging conversation with staff to understand where they are coming from, hear their concerns or reservations and discuss any personal challenges they have.
The new work environment and style may have different implications for each employee. It is necessary that these issues are taken into consideration, discussed with the respective employee and clearly addressed to secure confidence and trust. Second, the organization should create programmes and platforms to market itself afresh to employees and all critical internal stakeholders. The objective should be tailored Page | 3 to provide reassurance, inspire hope and a sense of safety in everyone.
Everyone needs to be plugged in and carried along on the organisation's goals, priorities and practices as a result of the crisis. Such marketing efforts should be used to address important issues like: Who are you now and what priorities are important to the organization? What has changed in our strategy/business focus and what are the implications for each employee? Is it really safe to work here? What are the new rules for employees' safety and wellbeing? What are our new ways of working and metrics for performance? How do we relate with one another, with customers and critical stakeholders without endangering employees' safety or compromising the organisation's interests?
It is important that the soldiers who must fight in a war know and understand the order of battle and the rules of engagement.
Re-Ignite Your Brand Purpose in the Post-COVID world, both corporate and product brands will need to find a point of connection to engage with the new consumers within the context of their desire to be alive, to feel alive and stay alive. A brand should project an idea, a point of view and a purpose that defines its uniqueness, its mission in the life of the consumer and the difference it is in the market to create.
Nancy Orsolimi, a Starbucks District Manager was quoted as saying that "Starbucks doesn't sell coffee. We have identified a 'third place'. And I believe that sets us apart. The 'third place' is that place that is not work or home. It is a place our customers come for refuge". In the new post-COVID world, businesses and organizations need to re-ignite their brand purpose, engage with a clear point of view and communicate in a refreshing and reassuring way that project them as relevant, sensitive and in tune with the new normal.
Jean-Marie Dru, Chairman of TBWA Worldwide and author of Disruption, noted that a brand cannot remain static in a world where everything moves. In his views, "If a brand rests on its heritage, fails to question itself, and builds only on its past, before long it will come to appear complacent and static. It needs to be nourished with fresh ideas and initiatives, people need to sense that it is attentive to the times and that it knows how to remain contemporary".
Consumers are stepping into an era where people are social distancing, where social events and outings are curtailed. Brands need to connect with and support consumers' desires and aspirations as they seek to rebuild their lives. A brand purpose communication with a refreshed proposition will provide a credible opportunity to connect with the hearts and minds of consumers, provide reassurance and inspire confidence. From here, every other activity should be connected to the brand purpose.
A number of brands and organizations are doing a lot in their efforts to contain the spread of COVID-19, but most of them did not leverage it to amplify their brand purpose. It is good to respond to immediate needs with offerings and benefits to help consumers cope with the impact of COVID-19, but benefits can be matched and outclassed. Benefits alone cannot stir the heart. It cannot deliver the inspiration consumers need to thrive and form strong emotional bond with your brand. It will take a brand purpose to do that.
Inspire Hope And Boost Confidence Inspiration. Hope and confidence are essential commodities Nigerians will need in a large dose in the Post-COVID world.
Marketing needs to do a lot more than sell products and services. There is heightened fear and anxiety all round. People now fear going to hospitals.
People cannot go to hitherto safe places like schools, places of worship, cinemas, etc. Shopping for essential needs and requirements is with a lot of precautions and fear.
Many weddings ceremonies are on hold. In this atmosphere of fear and uncertainty, people need to be assured and reminded that there is still a bright future ahead. They need to be inspired with hope and confidence that the fulfilment of their dreams and desires is still possible. Products and services are bundles of benefits and solutions designed to deliver improvement and fulfilment to customers. Marketing of these products and services should be focused with an added social mission to help the customer see more meaning and opportunities for a good life. Product attributes and benefits, value proposition and offers need to be packaged and leveraged to fuel dreams and inspire possibilities for customers.
We need to take a step further from "people don't want a quarter inch drill, they need a quarter inch hole" to the sense of accomplishment, fulfillment and joy of having a quarter inch hole. Union Bank of Nigeria not long ago created a campaign and product bouquet that provided customers the platform to fulfil their dreams. It assured customers, pronouncing that, 'that house you go build am, that business you go start am, that woman you go marry am…etc."
Comex, a cement company in Mexico, moved from selling bags of cement to selling dreams, helping people achieve their dream of owning homes. It identified and helped the people to overcome some of the cultural barriers that hindered them from owing their own homes. Building and owning of homes increased, which in turn, increased the demand for cement. Comex even threw parties and small festivities for the community when a house (usually a room or two) was completed, thereby reinforcing the happiness it brought to people.
Tom Peters, a business thinker and management guru, pointed out that every business and organization is in the Dream Business and he used the term 'Dreamketing' to describe the marketing of dreams. He emphasized the need to create and deliver products that carry dreamlike power that go far beyond the realm of mere needs. He also stressed that organisations should place emphasis on building the brand around the main dream, and on promoting the dream, not the product. Kevin Roberts, former worldwide CEO of Saatchi & Saatchi and author of LOVEMARKS, stated that "tapping into dreams is a powerful way of showing people that you understand their desires and can Page | 5 transform them into delight….
How you get to those dreams is not important but what you do with them".
The point here is that marketing needs to inspire confidence in consumers that they can still achieve their dreams and demonstrate to them the various ways it can support them.
Foster Unity and a Sense of Inclusiveness: Marketing should be used as a platform to galvanize people and drive inclusiveness. The world is growing apart instead of coming together in the fight to contain the COVID-19 pandemic. There is chaos and disaffection among countries and within countries. China is taking knocks for the outbreak and fast becoming the enemy of the world. In Nigeria, we still have debates whether COVID-19 is real or not. State governments fought over how the COVID-19 intervention funds were disbursed. Lockdown or no lockdown had its fair share of controversies.
Distribution of relief materials provoked more anger than relief. Interstate lockdown restricting travel between states is unknowingly turning Nigerians into enemies of each other. People are beginning to exhibit some level of unspoken discrimination and suspicion of each other. It will take unity and unified effort to find a lasting solution to COVID-19 pandemic, rebuild the economy, stimulate demand and revive consumption. Marketing efforts need to be used to drive ideas, initiatives and benefits that emphasize and promote unity.
The only enemy is COVID-19 and it is no respecter of age, status, gender or tribe. Nigerians need to be reminded that they are one and that recovery and growth are only possible if they unite, band together and see value in each other. Businesses and organizations can creatively explore opportunities within the key stages of the marketing chain like packaging, distribution, channel design, advertising, and consumption moments to emphasize values, ideas and behaviour that promote the joy of unity and beauty of inclusiveness.
Governments across the three tiers, public sector organizations and relevant NGOs also need to play a pivotal role.
Mass mobilization and orientation programmes to promote love, unity and oneness of all Nigerians is critical. Nigerians must be of one heart, one mind and one cause. The programmes should educate, inspire and ignite a new awakening of the desirability and beauty of love and unity: love for each other and love for nation. Orientation programmes and ideas should be created to promote the need to rise above politics, ethnicity, class or place of birth and unite in love to build the Nigeria of our dreams. Most brands and organizations wait for occasions like Workers' Day, Children's Day, Mother's Day and Independence Day to project the noble virtues of Dignity of Labour, Unity and Progress, Respect and Love, Loyalty and Integrity, etc.
In the post-COVID world, these virtues and values should become the recurring themes of marketing actions and executions. These are special times.
Inspire National Pride: Customers don't buy products or services. They buy value. Marketing efforts and initiatives are geared towards the delivery of value to customers. Value extends beyond products and services that improve life, alleviate pain and deliver fulfilment. It also includes ideas, sentiments and meanings that help consumers feel good and make sense of the world around them. In their early years, Nigeria's Telco brands did not market just Sim-packs and recharge cards.
They sold the idea of progress, new possibilities, empowerment and achievement.
Glo leveraged its Nigerian heritage to become the positive symbol of pride, freedom, enterprise and ingenuity for every Nigerian. It inspired Nigerians to 'Glo with Pride' and empowered its customers with the confidence and passion to take charge and 'Rule Your World'. MTN, on its part, gave its subscribers the platform to 'Be What You Want To Be' and 'Achieve What You Want To Achieve'. In the post-COVID world, we need to leverage marketing ideas and platforms to connect with insights and sentiments that are uniquely Nigerian to inspire pride and belief in all that is beautiful in us as a people. Nigerians are relentless, enterprising and forward pushing people.
They find creative ways to cope, survive and keep moving. 'E go better' is the 'never give up' attitude and unshakeable optimism that resides deep within every Nigerian. It is the proudly Nigerian spirit that inspires pride and fuels the belief that Nigerians can rise up to any challenge and fight to win against all odds. As Kevin Roberts pointed out, "a great idea needs to either solve a problem or understand an opportunity. A great idea should leverage powerful, locally relevant emotions, ones that overcome multiple barriers…. It must be an embodiment of simple truths that connect straight to the heart. That is why great ideas don't need selling; they are already in the heart of the receiver".
With the global economy badly hit, industrial and commercial activities seriously halted, the post COVID-19 era will almost be synonymous to recovering from a war. It is a tough road ahead. Brands and marketing initiatives need to play a vital role of stirring up the unbeatable Nigerian spirit, inspiring pride in their Nigerian-ness and reminding them that they have what it takes to win. Not too long ago, Peak Milk reminded Nigerians that "It's in you". It is time to begin to speak to the salient virtues of creativity, persistence, enterprise, resilience, doggedness and industriousness in the heart of the average Nigerian.
In concluding, the foregoing are some of the ways marketing, in its different applications, can be leveraged to inspire hope and confidence, stimulate demand and consumption, support business objectives and national growth. There are still many more possibilities. As Eric Hoffer said, "in times of change, learners inherit the earth while the learned find themselves beautifully equipped to deal with a world that no longer exists". In the post-COVID world, we need to be open minded and listen, learn and adapt.
––Friday Okuwe is Director of Strategy and Planning, SO&U Advertising, Lagos-Nigeria