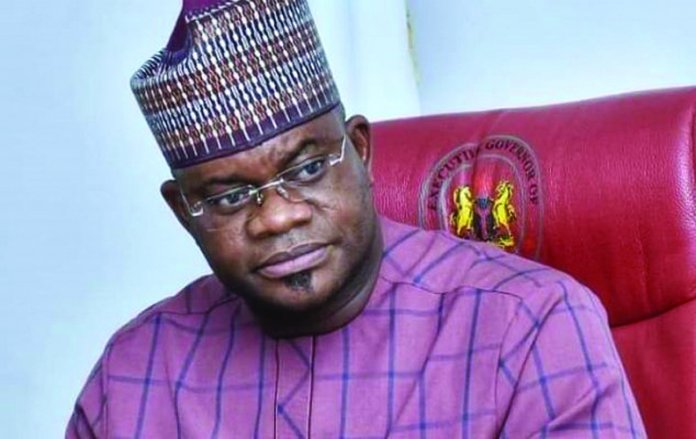 By Ibrahim Oyewale
Kogi State Government has lifted the imposition of total lockdown on Kabba/Bunu Local Government Area of state with immediate effect, following the purported confirmation index case by NCDC in Kabba on Monday.
The state Governor, Yahaya Bello who made this known yesterday while addressing journalists at Government House, Lokoja, said that the state COVID -19 management team led by the Commissioner of Health, Dr. Saka Haruna Audu and other members had certified there should be no extension of lockdown in the local government.
Bello explained that the state government had to take proactive steps to stop the spread after the Nigeria Centre for Disease Control purported index cases, stressing that as responsible government, action must be quickly taken to avert the outbreak of Coronavirus pandemic in Kabba/Bunu local government.
The governor explained the COVID-19 management team in the state had gone round to Kabba/ Bunu Local government to carry out tests and all returned negative, stressing that there was no need to extend the lockdown and thereby lifted it with immediate effect.
"We still have the conviction that Kogi State is Coronavirus free. We also learnt that NCDC has allotted another index case to the state, while we do not know what the NCDC intend to gain from this act. How can they allocate figure to Kogi State when the test was not carried in the State. This is unfair", Bello stressed.
He urged the people of the Kabba/Bunu Local government area to go about their normal businesses and be law abiding.
He charged the people to always obey the protocol laid down NCDC to stop the spread of Coronavirus in Kogi State.