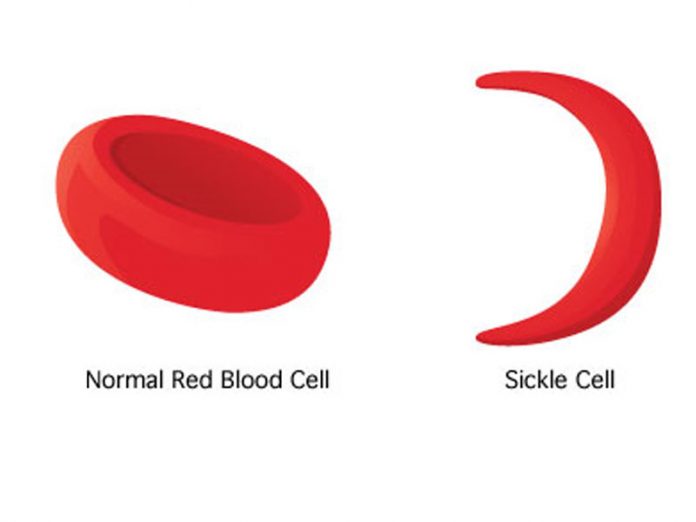 February 27, 2020 will go down in the history as the day Nigeria succumbed to its first confirmed case of the 2019 coronavirus "COVID-19", throwing the nation into uncertainty and fear. But the Nigeria Centre For Disease Control (NCDC) assured citizens that the government was prepared and ready to contain the spread of the virus. Unfortunately, following global trends and case reports, the World Health Organization (WHO) on 12 March 2020, declared the disease a global pandemic due to an unprecedented spread and rise in cases. This information prompted nations across the world, including Nigeria, to adopt lockdown measures to significantly diminish the risk of the contagion. Yet, with rising incidences and deaths, concerns remain about Nigeria's ability to contain the virus. The COVID-19 pandemic has left people anxious, with unanswered questions like: when will this end and when will we find a vaccine?
A more important question that we are not asking enough in Nigeria is how are vulnerable groups with pre-existing medical conditions coping? Scientific research indicates that people living with Sickle Cell Disease (SCD) fall into this group and are at a higher-risk of severe complications if infected with COVID-19. A major challenge arises from misdiagnosis due to the similarities with SCD's Acute Chest Syndrome (ACS) and symptoms associated with COVID-19. ACS is a life-threatening complication of SCD characterized by fever and respiratory symptoms such as chest pain, cough, fever, hypoxia (low oxygen level) and lung infiltrates. Interestingly these mimic COVID-19 symptoms and thus risking misdiagnosis for people living with SCD. Whereas COVID-19 is tested using a swab of the throat and results which can take a few days, ACS is a medical emergency diagnosed using a chest X-ray, full blood count and biochemistry tests.
As everyone grapples with how to stay safe in these strange times, people living with SCD and other pre-existing medical conditions or disabilities are fighting the same health and economic challenges but with severe constraints. As an NGO, Sickle Cell Aid Foundation (SCAF) is responding to the challenges of our community through a various means. We developed the Warrior Fund Initiative (WFI), a technology enabled database to reach out to SCD warriors across Nigeria to provide support and information needed to engage in shielding. Shielding is a measure to protect extremely vulnerable people against COVID-19 by minimizing interaction between those who are extremely vulnerable and others. It is the globally recommended method of protection for individuals living with SCD. The WHO advises SCD warriors to stay indoors, avoiding any face-to-face contact or interactions for the period when the pandemic is in effect. However, the vulnerable cannot do this without community support.
The severity of the challenges of living with SCD in Nigeria coupled with the high number of people living below the poverty line highlights a significant constraint with the feasibility of shielding for our community. Considering these challenges, the WFI leverages technology to support our community to stay home as much as possible. We are providing deliveries of free routine medications, food, and hygiene products to the most vulnerable members of our community. Additionally, we are delivering mental health support and access to remote medical consultations to minimize social interactions.
There is little clarity on how the lockdown easing will affect the virus, but it is now essential for health authorities and the NCDC to recognize the gaps in policies that affect high-risk groups including those living with sickle cell disease. There is a need to develop plans for special care at isolation and health care facilities to prevent a situation of "survival of the fittest" triggered by overburdened health care system. The government and health authorities need to communicate the importance of shielding for individuals categorized as high risk. While continuous shielding is challenging for individuals living with SCD, it is extremely vital and should be promoted as the safety practice/requirement for high-risk groups pending the decline or end of the pandemic.
However, like all solutions, support for vulnerable groups during the pandemic requires support from multiple stakeholders. For employers, understand that if you have employees with sickle cell or other medical conditions, they will require more time easing out of the lockdown to prevent exposure to risk, hence, be open to digital solutions and work from home arrangements. Universities and schools should be open to online learning and institutionally accepted methods of distance learning for individuals categorized as high risk without prejudice even after general restrictions have been lifted. Religious organizations, NGO's and community support groups must also play their part in prioritizing support for vulnerable groups. Around the world, we have seen that while the pandemic is devastating for everyone, it is particularly destructive for people living with pre-existing conditions including sickle cell disease. Through our response, we have witnessed the incredible power that comes when communities support each other. The only way for us to re-emerge to some semblance of normalcy is to continually support each other including the weakest members of our society.
––Elmer C. Aluge, ealuge@scaf.org.ng