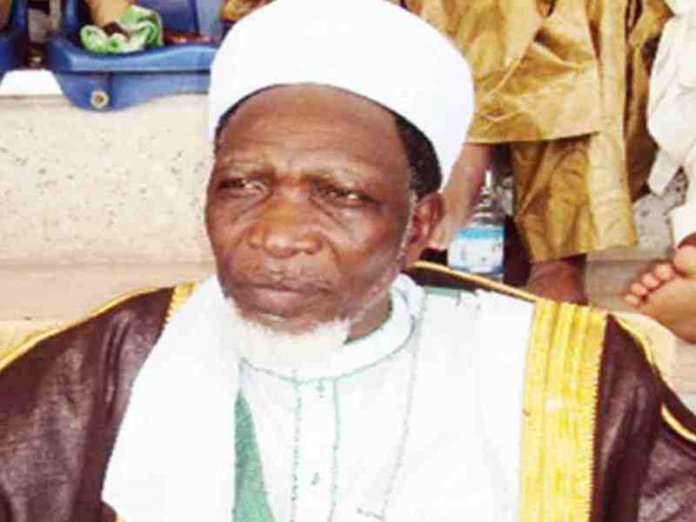 Seriki Adinoyi in Jos
An Islamic Cleric in Jos, Plateau State and leader of Jamatu Izalatu Bida Wa Ikamat Sunnah (JIBWIS), Sheikh Sani Yahaya Jingri, was quizzed yesterday's afternoon by the Plateau State Police Command for gathering mammoth crowd for Friday Juma'at prayer in Jos against the social gathering order given by the federal and the state governments over the ravaging effect of COVID-19.
The Islamic cleric was warned by the police to stop violating orders that were given by government.
A source preview to what transpired at the meeting said Jingri initially proved stubborn and had to be threatened by the Police.
The source said: "The Sheikh was insisting that he could not be stopped from gathering his followers to worship Allah. But the police had to threaten him that insisting on gathering large crowds means he was drawing a battle line with government, a development the police said will attract sanction. It was only then that the cleric reluctantly agreed to obey the order."
Addressing the press after the prolonged meeting with the Police, the Counsel to Jingri, Mr. Aliyu Alhassan said: "The sheikh was not officially notified about the social distance at places of worship before Friday, but that has now been done."
He added that the video that was on the social media in which the sheikh said he was going ahead to gather his followers and that no one can stop him, was made before the order given by government.
Similarly, The National Publicity Secretary of JIBWIS, Mr. Ahmad Mohammad, said the sheikh was invited by the police for an interaction and an understanding has been reached. He said the organisation has already implemented some of the safety measures as given by government, such as provision of hand sanitisers in offices and places of worship, and has also closed all its nursery, primary, secondary and tertiary schools with over seven million pupils and students nationwide.
The State Police Public Relation Officer, Mr. Gabriel Ogaba, also said that the sheikh was called upon in respect of the gathering of his followers on Friday. He said the cleric has now accepted that he would go by the rules.