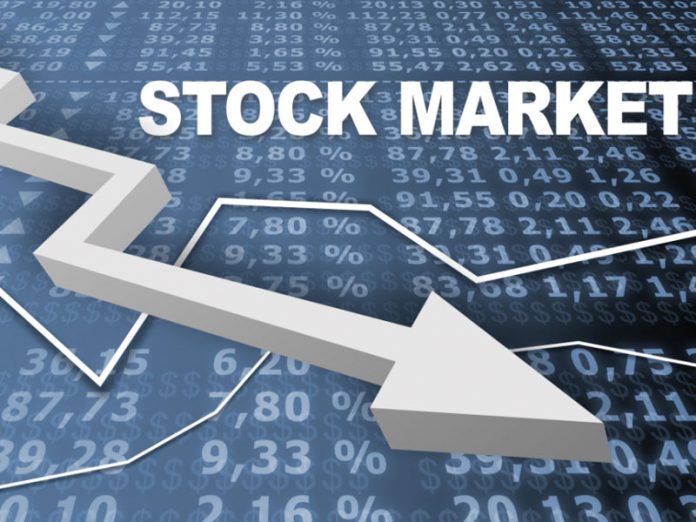 By Goddy Egene
It was a gloomy week for stock investors globally as the Coronavirus fears and slump in crude oil price push markets to their worst weekly performance since 2008 financial crisis. In Nigeria, the risk-off approach by some investors and panic dumping by others led to decline of N1.8 trillion in capitalisation, while the Nigerian Stock Exchange (NSE) All-Share Index dipped by 13.49 per cent to close at N11.847 trillion and 22,733.35 respectively. Consequently, the year-to-date (YTD) decline has plunged to 15.3 per cent.
The market recorded an unprecedented decline from Monday to Thursday before posting a marginal appreciation on Friday. Although the value and volume of trading was higher compared to the previous week, all the sectors tracked closed negatively with the NSE Banking Index falling the most by 26.2 per cent.
The NSE Consumer Goods Index shed 14.8 per cent, while NSE Oil & Gas Index depreciated by 8.5 per cent. The NSE Insurance Index went down by 5.7 per cent, just as the NSE Industrial Good Index lost 5.4 per cent.
According to analysts at Cordros Capital, they see further decline in stock prices going forward.
"Looking ahead, we still see sizeable legroom for further downslide in risk assets as investors continue to run towards safety in the face of the precipitous decline in oil price," they said.
All the markets tracked in Africa were in red with the Kenya NSE 20 losing 11.5 per cent. Mauritius' SEMDEX and Morocco's Casablanca MASI indices slipped 8.0 per cent and 8.3 per cent respectively just as Egypt's EGX 30 and Ghana's GSE Indices dipped by 8.1 per cent and 0.1 per cent in that order.
In the BRICS market, Brazil's Ibovespa Index led the laggards, falling by 22.2 per cent just as Russia's RTS Index went down by a 21.2 per cent . In South Africa, the FTSE/JSE index lost 15.1 per cent, while India's BSE Sens and China's Shangai Composite Indices remained unchanged.
Markets in Asia and the Middle East, were equally bearish posting the heaviest losses. Thailand's SET Index recorded a 17.3 per cent fall followed by UAE's ADX General and Saudi Arabia's Tadawul ASI Indices that declined 15.5 per cent and 14.9 per cent in that order. Qatar's DSM 20 and Turkey's BIST 100 indices shed 11.6 per cent and 12.8 per cent in order.
The advanced markets were not spared from the rampaging bears with the Germany's XETRA DAX Index suffering the highest loss of 20.4 per cent. In France, the CAC 40 index shed 20.1 per cent. In the same vein, UK's FTSE All-Share Index slipped 17.3 per cent. In the US, NASDAQ and S&P 500 indices fell 13.5 per cent and 15.2 per cent in that order. However, Japan and Hong Kong, the Nikkei 225 and Hang Seng were flat.
While the slump in prices was sending panic among most investors, the Chairman of Association of Securities Dealing Houses of Nigeria (ASHON), Chief Oyinyechukwu Ezeagu, believe investors should see the decline as an opportunity to increase their portfolios.
Ezeagu said rather than panic, investors should take advantage of the bearish trend to increase their investments in stocks, noting that the market would soon stabilize and bounce back.
Although ASHON acknowledged the high level of downswing on the market in the last couple of days, it stated that fundamentals of the quoted companies remained strong.
Responding to media enquiries, ASHON's Chairman, Chief Oyinyechukwu Ezeagu explained that Nigeria's stock market remained part of the global exchanges and as such any development in the global market would impact on its operations.
"The effect of the coronavirus is gradually affecting trading all over the world and whatever happens elsewhere reflects in our market. The centre of it all is China and being a major world power both in productive and consumption capacities, any ill wind affecting China would naturally cause a big sneezing to the rest of world. Investors should not panic. The share prices will bounce back. The companies' fundamentals remain strong. Many investors are taking advantage of the bearish run to beef up their portfolios," said Ezeagu.
Commenting on why the market had in the early part of the first quarter enjoyed rally only to be moderated by prolonged bearish trend, Ezeagu said: "There were a lot of positive policy pronouncement which influenced investors' perception, hence the rally. These are attributable to the policy of the Central Bank of Nigeria (CBN) on Open Market Operation (OMO) Bills, the new national budget cycle, the expectations of members on the outcome of the demutualisation of the Nigerian Stock Exchange (NSE) and generally the traditional optimism following a new year which was our own January effect.
Market turnover
In spite of the bearish trend, investors traded 3.964 billion shares worth N43.703 billion in 26,054 deals last week, indicating an increase of 118 per cent compared with 1.814 billion shares valued at N26.008 billion that exchanged hands in 23,494 deals the previous week.
The Financial Services industry led the activity chart with 3.547 billion shares valued at N33.623 billion traded in 19,150 deals, thus contributing 89.48 per cent and 76.94 per cent to the total equity turnover volume and value respectively.
The Consumer Goods followed with 91.135 million shares worth N6.007 billion in 2,341 deals. The third place was Conglomerates industry, with a turnover of 88.406 million shares worth N132.508 million in 679 deals.
However, trading in the top three equities namely, Zenith Bank Plc, Guaranty Trust Bank Plc and United Bank for Africa Plc, accounted for 2.448 billion shares worth N29.563 billion in 12,301 deals, contributing 61.75 per cent and 67.64 per cent to the total equity turnover volume and value respectively.
Exchange Traded Products recorded a total of 75,285 units valued at N472.951 million were traded last week in six deals, compared with a total of 8,193 units valued at N68,491.03 transacted the previous week in 11 deals.
In the bond market, a total of 62,290 units of federal government Bonds valued at N71.461 million were traded in 18 deals, compared with a total of 61,750 units valued at N69.995 million transacted in 27 deals the previous week.
Top price gainers and losers
Given the bearish trend, only two stocks appreciated in price during the week, lower than 36 equities in the previous week, while 64 equities depreciated in price, higher than 25 equities in the previous week.
The only two price gainers were Consolidated Hallmark Insurance Plc that led with 7.1 per cent and Cornerstone Insurance Plc which followed with 6.0 per cent gain.
On the negative side, Cadbury Nigeria Plc led the price losers with 38.8 per cent, trailed by Zenith Bank Plc with 36.7 per cent. Access Bank Plc went down by 36.4 per cent. United Capital Plc shed 35 per cent, while Nigerian Breweries Plc dipped by 31.3 per cent.
African Prudential Plc, Sterling Bank Plc and NASCON Allied Industries Plc depreciated by 31.0 per cent, 29.4 per cent and 26.9 per cent in that order. Wema Bank Plc and Oando Plc went down by 26.2 per cent and 25.9 per cent respectively.