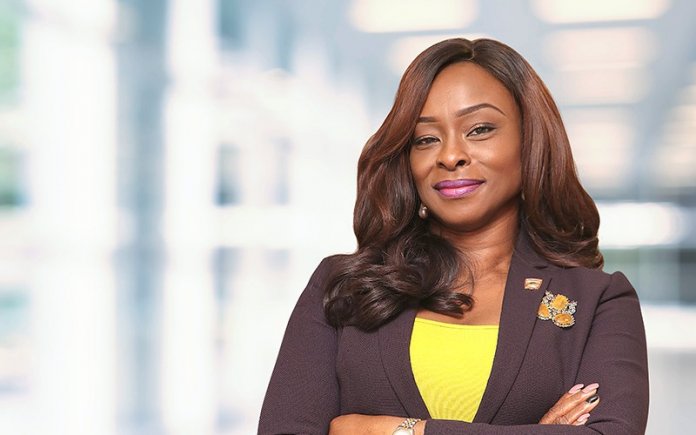 Raheem Akingbolu writes on the emerging competition in the lubricant market with the recent signal from the promoters of Asha Engine Oil that the brand was positioned to take a lead.
Price, quality, advertising and promotions are among the readily tools explored by brand owners in any competitive market. As market records new entrant, existing brands change gear to either crash the price or flag off promotion. However, whichever way the pendulum swings, consumers are always at advantage because they will not only get value for their hard-earned money, they will also get incentives.
In the next few weeks, chances are that artisans and other patrons of lubes will begin a new honeymoon as the market trend is set to change. Considering the fact that the quality of lubricant most times determine the life span of engines, vehicle owners, technicians and other users always eager to go for the best. Unfortunately, adulteration and infiltration of the market with fake products have suddenly become consumers' albatross.
With a bold brand promise, a new entrant into the lube market, Asharami Synergy, a Sahara Group Downstream Company, has assured Nigerians of its determination to up the ante and give consumers the best. Few days ago, the company brought together stakeholders and unveiled what it described as a "gold standard among lubricants" in the Nigerian market.
Speaking on the importance of the brand and the timing of its launch, the company's managing director, Moroti Adedoyin-Adeyinka said one of the reasons the brand is entering the market now is to promote quality.
According to the MD; "In a market contending with quackery, consumers can now move with Asha to safeguard and optimise the performance of their engines. The Asha Engine Oil range can be applied to all manner of engines in generators, light and heavy-duty machines, cars, trucks, motorcycles, among others. We are delighted to give Nigerians the ultimate choice of engine oil that is pocket-friendly and outstanding by all parameters,"
In a market where fairly used engines are common, choosing the right lubricant is arguably, the most important decision one has to make to ensure long lasting performance. In addition, the potential negative impact of counterfeit engine oils in Nigeria should elicit more robust reaction from all stakeholders to address the menace. According to auto experts, the right oil for cars are specified in vehicle manual and vehicle users should take notice of American Petroleum Institute (API) and Society of Automotive Engineers (SAE) original codes.
As part of the measures to ensure originality, vehicle owners and other consumers have been urged to get involved in the selection of what lubricant matches their engine instead of putting their fate in the hands of technicians.
The Asha engine oil range which includes Asha Crest, Asha Xtra, Asha Trans and Asha HD Premium which Adedodoyin-Adeyinka said have undergone extensive quality tests and have been certified for distribution across the country. This should give consumers seeking pocket friendly, safe, durable, affordable and high performing lubricants a huge dose of "peace of mind" and make the decision to "Move With Asha".
With the deregulation of lubricants market and little government interference, a lot of sub-standard lubricants have entered the market but it is hoped that other quality products including Asha oil produced with international standard and with much awareness among consumers, the sub-standard products will be crowded out of market, for long lasting engines. According to Adedoyin-Adeyinka: "Asha Engine Oil is here to give consumers the right option for ultimate protection and performance of their engines."
The new Asha Engine Oil range come in different sizes. For instance, Asha Crest comes in one and four litres respectively; Asha HD: 4 and 25 litres while Asha Trans comes in 1 litre.
The company said Asha Crest is superior quality multi-grade engine oil made from the highly redefined paraffinic base oils. It is particularly suited for petrol and diesel passenger cars, 4-wheel drive vehicles, light vans, generators and motorcylces.
On the other hand, Asha HD is a top-quality high-performance mono-grade lubricant specially formulated to provide the ultimate all-round performance in diesel engines. Asha Extra is high quality mono-grade oil for both petrol and diesel engines and it is suited for turbo-charged passenger cars, light vans four-wheeled vehicles while Asha Trans is a premium transmission fluid, developed to meet the requirement of General Motors Dextron IIID. It is suitable for most automatic power steering units and certain hydraulic systems.
The Asha Engine Oil Marketing and Sales Manager, Seun Yussuf disclosed at the launch of the lubricants that Asharami Synergy was working with top distributors and other stakeholders to ensure seamless access to the engine oil across the nation.
"Asha Engine oil is here to give all consumers peace of mind whenever they are looking to buy lubricants for their engines. We urge everyone to move with Asha for ultimate protection of their engines."
Asharami Synergy's operations and processes have earned the company several ISO certifications for quality and safety.
Folusho Sobanjo, the company COO said Asharami Synergy is engaging in robust marketing strategy to create brand awareness of product. "We don't shy away from competition as we are driven by consumer satisfaction to launch the products into Nigeria market"
If the company keeps to its promise to change the status quo and give consumer new experience, then one should expect positive responses from existing competing brands in the next few months. Whatever happens, consumers still stand tall as greatest beneficiaries.